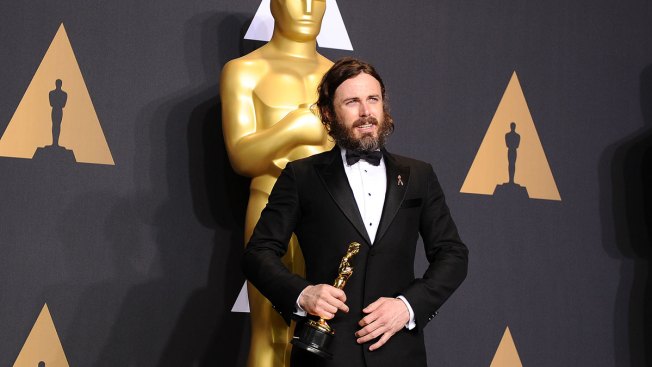 Last year's best actor winner Casey Affleck will not be presenting at the 90th Academy Awards.
Affleck's publicist confirmed Thursday that the actor is not attending the ceremony on March 4. Traditionally, the reigning best actor winner returns to present the best actress award.
Sexual harassment allegations were made against Affleck in 2010 during the production of "I'm Not There." The civil suits were settled for undisclosed sums. Affleck has said the terms of the settlement prevent him from discussing it.
The allegations have been subject to heightened scrutiny in the midst of the Me Too movement and Affleck's Oscars participation was a lingering question.
A film academy spokesperson says they appreciate the decision to keep the focus on the show and on the great work of this year.