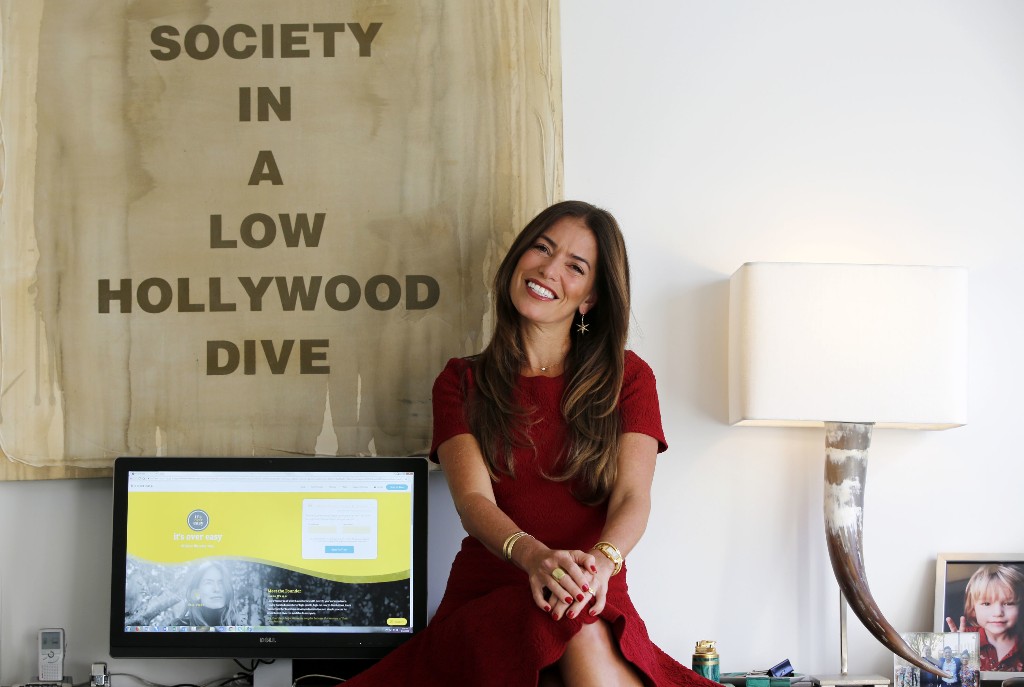 For years, Laura Wasser has been one of the go-to lawyers when celebrity power couples get divorced.
Now the attorney, who stumbled into a career in family law by filing her own divorce more than two decades ago, is launching a new website and service that will allow people to get divorced without setting foot in a courthouse or needing an attorney.
It's Over Easy formally launches on Thursday and is available for use throughout California and in New York City, with plans to expand to other areas in the coming months.
The 49-year-old lawyer says she was inspired to create the site by her online shopping and speaking to people who have told her they want to handle their own divorce, but find the paperwork too cumbersome.