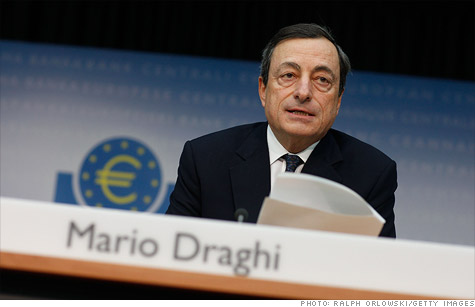 The European Central Bank's asset purchases have not led to "statistically significant" movements in the euro's exchange rate and currency movements are a mere side effect, not the objective, ECB President Mario Draghi said on Wednesday.
"While purchases under the asset purchase program have been effective in easing financing conditions at large and supporting the recovery in the origination of loans to firms
and households, they have not led to statistically significant euro exchange rate movements," Draghi said.
"Such movements remain a side-effect of policy and are neither its main transmission channel, nor its objective," Draghi told a member of the European Parliament.
The euro has gained nearly 6 percent against the dollar in the past six months and some policymakers have expressed worries about the negative effects of the appreciation.