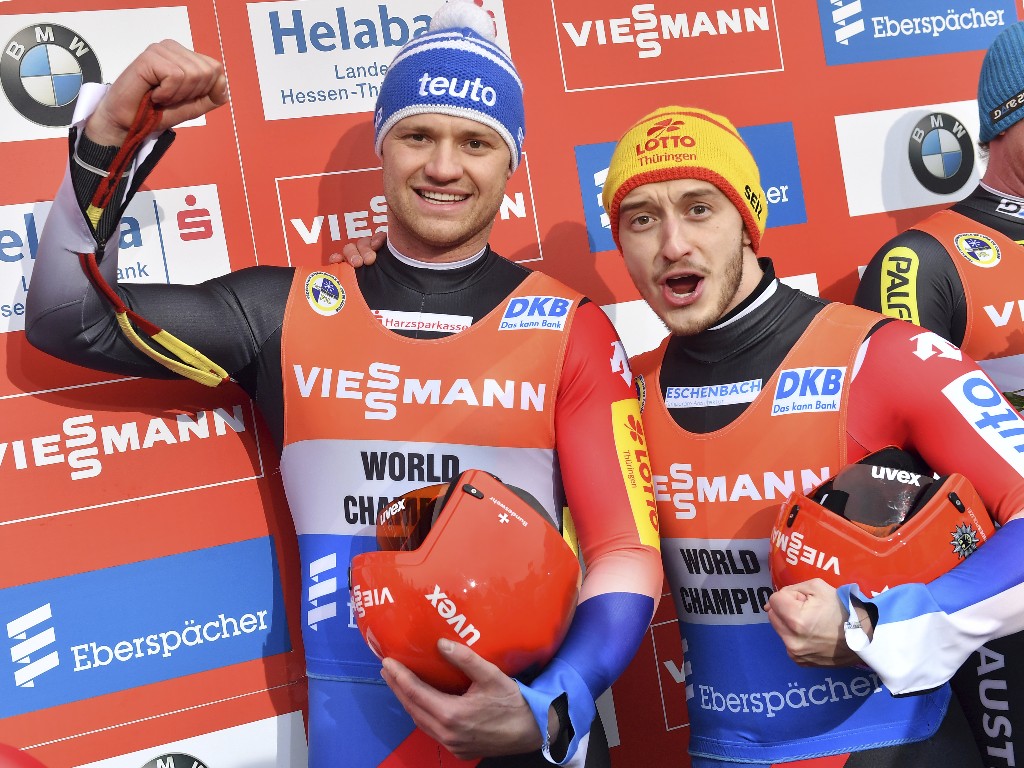 World champions Toni Eggert and Sascha Benecken returned to form by edging German rivals Tobias Wendl and Tobias Arlt to win their 30th luge World Cup on Saturday.
Eggert and Benecken were second to the Olympic champions on their first run in Oberhof but did enough on their second to win by seven thousandths of a second.
Wendl and Arlt ended Eggert and Benecken's four-race winning streak at Koenigssee last weekend, but a mistake in their second run allowed their rivals to claim their seventh win of the season. Eggert and Benecken stretched their overall lead to 218 points with four races remaining.
Peter Penz and Georg Fischler were third, 0.498 seconds off the pace.
German domination continued in the women's race, won on her home track by Dajana Eitberger ahead of teammates Natalie Geisenberger and world champion Tatjana Huefner.
Eitberger finished 0.047 ahead of Geisenberger and 0.333 ahead of Huefner.
Geisenberger still leads the standings, with 795 points, ahead of Eitberger on 618 and Huefner on 585.
The men's race and a team relay were scheduled for Sunday.