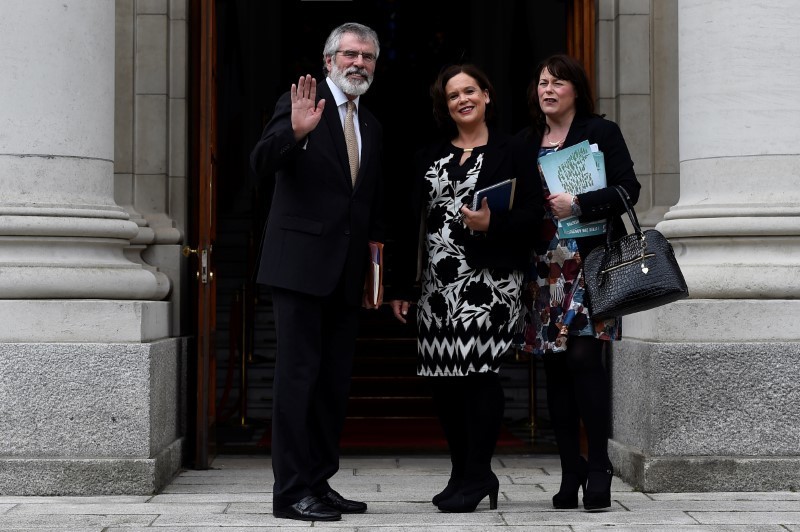 Mary Lou McDonald will succeed Gerry Adams as Sinn Fein leader, the party said on Saturday, completing a generational shift for the Irish nationalist party.
Adams, a pivotal figure in the political life of Ireland for almost 50 years, announced that he would step down as leader of the former political wing of the Irish Republican Army (IRA) last November after over three decades in charge.
McDonald, an English literature graduate from Trinity College Dublin who has been at the forefront of a new breed of Sinn Fein politicians softening the party's image, was the only Sinn Fein lawmaker to put her name forward for the leadership ahead of a special convention next month.