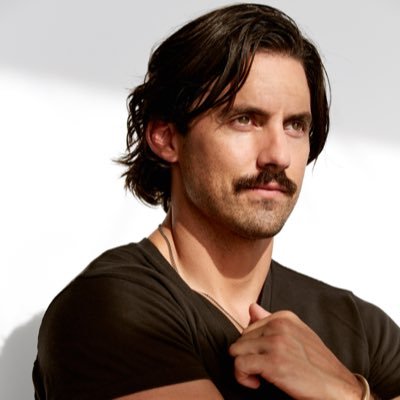 More than hour before the show, "This Is Us" star Milo Ventimiglia asked castmate Chris Sullivan if it was time to sit down at one of the tables already set with salads. When Sullivan said he'd been in place for a half-hour, Ventimiglia started chowing down. It's a good thing — the three-course meal is served and cleared fast, so all the eating is done before the ceremony starts. But the wine and Champagne keep flowing throughout the three-hour ceremony.
Among the other early arrivals were the cast of "Stranger Things," "Get Out" stars Daniel Kaluuya and Allison Williams, Meryl Streep and John Goodman, who enjoyed a cigarette on the terrace while he watched a live feed of the arrivals.
— Lynn Elber and Sandy Cohen (APSandy) in the Golden Globes ballroom.
Debra Messing has made her point about gender equality by calling out E! Entertainment Television on the issue while doing an interview with the network on the Golden Globes red carpet Sunday.
Messing was explaining why she wore black to support Hollywood's whistleblowers and the Time's Up initiative, then referenced the recent departure from E! of host Catt Sadler, who has said she learned she was making about half the pay of her male counterpart, Jason Kennedy.
Messing tells E! host Giuliana Rancic, "I was so shocked to hear that E! doesn't believe in paying their female co-hosts the same as their male co-hosts. I miss Catt Sadler."
Messing says it's crucial to "start having this conversation that women are just as valuable as men are."
Golden Globe nominee Michelle Williams says that she just wants to listen to what #MeToo founder Tarana Burke has to say, and that's why she brought her to Sunday's Golden Globes.
Williams tells The Associated Press, "I'm so much more interested in what you have to say than what I have to say."
Burke says the solidarity and the support behind Time's Up and #MeToo is something we've never seen before.
Williams is one of eight actresses who are attending the Golden Globes with advocates for gender and racial justice.
Burke says the actresses are generous in sharing their platform so they could highlight their causes and turn the spotlight back on the survivors and solutions rather than the perpetrators.
Williams is nominated for her role in Ridley Scott's "All the Money in the World." When asked about working with Christopher Plummer who replaced Kevin Spacey in the film after Spacey was accused of sexual misconduct, Williams says she's "not talking about that."
— Nicole Evatt (@NicoleEvatt) and Lindsey Bahr (@ldbahr) on the Golden Globes red carpet.
Alison Brie says that the Time's Up initiative has made her realize how powerful women can be when they all stand together.
The actress is nominated for a Golden Globe for her work in the Netflix wrestling show "GLOW." Brie, who also appears in the Golden Globe nominated films "The Post" and "The Disaster Artist," wore a dramatic strapless black dress with a sweetheart neckline to show solidarity with Time's Up.
Brie says she thinks change will come when more women are in power at the top. She says a lot more listening needs to happen across all industries.
— Nicole Evatt (@NicoleEvatt) and Lindsey Bahr (@ldbahr) on the Golden Globes red carpet.
"Get Out" star Daniel Kaluuya says that the fact that the film is still in the conversation is "mind-boggling."
He noted Sunday on the Golden Globes red carpet that the film came out almost a year ago in February.
Kaluuya wore a black tux with a Time's Up pin on his lapel. He is nominated for best actor in a musical or comedy, and "Get Out" is up for best picture in the same category.
He says he feels privileged to stand by the women fighting against the unnecessary evils that are happening in the industry.
— Nicole Evatt (@NicoleEvatt) and Lindsey Bahr (@ldbahr) on the Golden Globes red carpet.
For full coverage of awards season, visit: https://apnews.com/tag/AwardsSeason
Alfred Molina says he feels terrible for his "Frida" co-star Salma Hayek's experiences with Harvey Weinstein. Hayek detailed sexual harassment from Weinstein during the production of "Frida" in a New York Times essay in December.
Speaking Sunday on the Golden Globes red carpet, Molina says that Hayek is not one to exaggerate and is a serious, forthright woman and he was struck by her bravery. He says it's saddening and heartbreaking that she had to carry that weight for so long.
Sporting all black, down to his tie and his shirt, the "Feud" star said that it was a very small gesture of solidarity but hoped that out of small gestures comes big ones.
Chris Sullivan of "This Is Us" did not wear an all-black outfit, but painted his fingernails black for Sunday's ceremony.
— Nicole Evatt (@NicoleEvatt) and Lindsey Bahr (@ldbahr) on the Golden Globes red carpet.
The highly anticipated wear-black protest at the Golden Globes got off to an early start Sunday as soon as the red carpet opened, including Michelle Williams in an embellished off-the-shoulder look and "Me Too" founder Tarana Burke at her side.
Turning the Globes dark on the fashion front had been anticipated for days after a call for massive reform following the downfall of movie mogul Harvey Weinstein and numerous others in Hollywood, media, fashion, tech, publishing and other industries. The new initiative Time's Up, backed by more than 300 women in Hollywood, doled out pins intended for those who might already have locked in more colorful looks.
Allison Williams provided a pop of orange and silver on the bodice of her black column gown.
Not everybody supports the protest. Rose McGowan, who has accused Weinstein of rape, has loudly and persistently called the effort an empty gesture.
Michelle Williams has arrived at the Golden Globes with the first of several gender and racial activists who are accompanying actresses to Sunday's awards gala.
Williams has brought #MeToo founder Tarana Burke to the awards show to help highlight gender inequality. Seven other actresses, including Emma Stone and Meryl Streep, are bringing activists to the ceremony, which is the first major awards show since the sexual misconduct scandal roiled Hollywood.
Both Williams and Burke wore black dresses. Many actresses are planning to wear black to Sunday's ceremony to show solidarity for the victims of sexual misconduct.
— Andrew Dalton (@andyjamesdalton) in the fan bleachers outside the Golden Globes.
Al Roker and Carson Daly have drawn quite the crowd of spectators as they made their way past the champagne and photographers on the red carpet and into the Golden Globes ballroom, trailed by a crew of cameras and lights.
Roker tweeted earlier that he's never seen security like this for the Globes. He said there was checkpoint after checkpoint and that they were not kidding around.
Elsewhere on the red carpet, Mario Lopez filmed an early segment and other TV reporters fanned themselves down amid the rising temperatures.
— Lindsey Bahr (@ldbahr) on the Golden Globes red carpet.
Temperatures pushed into the 70s in the hours before the limousines began arriving at the Golden Globes.
Security of all kinds lined the scene Sunday. Motorcycle officers cruised down the red carpet. A sniper in military attire put a large rifle on a tripod on a low rooftop of the Beverly Hilton Hotel.
Workers sneaked quick photos on the red carpet while they could.
Fans who crammed into a small set of bleachers stood and strained to see any celebrity bigger than the gathered reporters.
The red carpet was scheduled to begin at 2 p.m. Pacific, but will get busier closer to the start of the Globes ceremony at 5 p.m.
— Andrew Dalton (@andyjamesdalton) in the fan bleachers outside the Golden Globes.
Meryl Streep, Michelle Williams, Emma Watson and Amy Poehler are just a few of the actresses who are planning to bring gender and racial justice activists as their guests to the Golden Globe Awards on Sunday evening.
Streep will attend with Ai-jen Poo, the director of the National Domestic Workers Alliance; Williams with Tarana Burke, the founder of the "me too" movement; and Watson will bring Marai Larasi, the executive director of Imkaan, a black-feminist organization.
In a statement Sunday, the advocates say they were inspired by the Time's Up initiative. They say the goal in attending the awards will be to shift focus away from the perpetrators and back on survivors and creating lasting change.
Many attending the Golden Globes will also be wearing black to protest sexual harassment.
The Golden Globes, once the stomping grounds of Harvey Weinstein, will belong to someone else this year.
The 75th Golden Globe Awards is considered wide open, with contenders including Guillermo del Toro's "The Shape of Water," Steven Spielberg's "The Post" and Martin McDonaugh's "Three Billboards Outside Ebbing, Missouri."
But whoever takes home the hardware Sunday, the spotlight is unlikely to stray far from the sexual misconduct scandals that have roiled Hollywood ever since an avalanche of allegations toppled Weinstein. Out of solidarity with the victims of sexual harassment and assault, many women have said they will be dressing in black.
Red carpet arrivals are expected to begin around 5 p.m. EST, with the broadcast starting on NBC at 8 p.m. Oprah Winfrey will receive the Cecil B. DeMille lifetime achievement award.