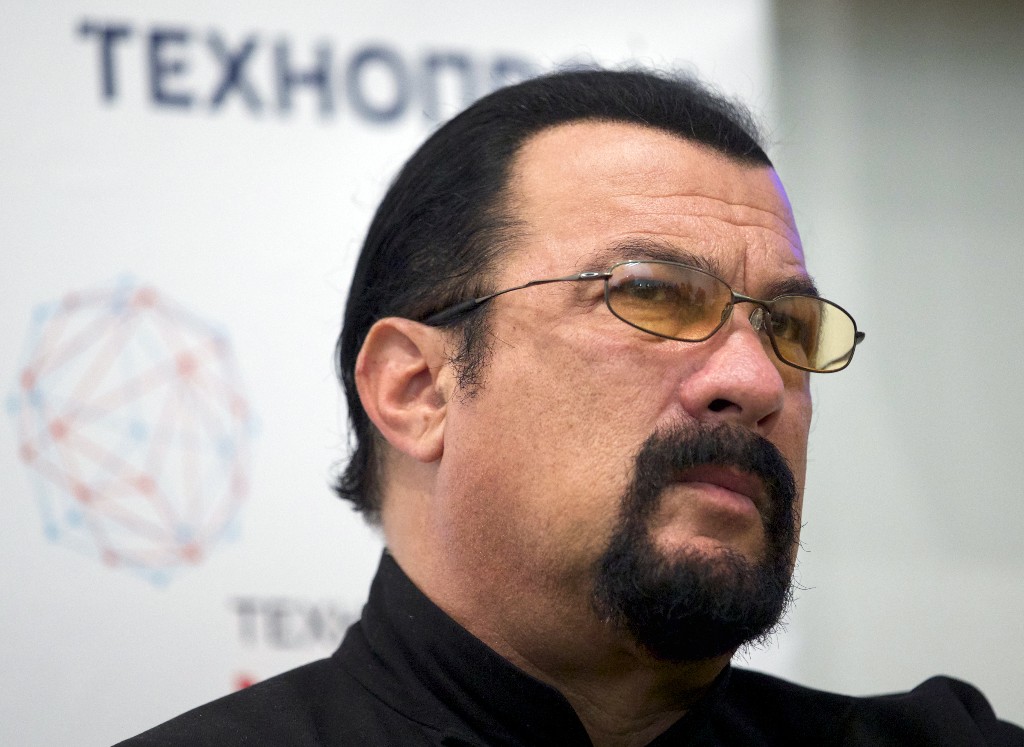 A once-aspiring actress has alleged Steven Seagal raped her at a wrap party for the film "On Deadly Ground," claiming he undressed her and assaulted her on his bed while she focused on a photo of Seagal's wife on the nightstand.
Regina Simons called the alleged assault "very predatory, very aggressive and traumatizing" during an interview that aired Friday on NBC's "Megyn Kelly Today." Simons was 18 at the time.
Seagal's lawyer did not immediately return calls for comment Friday.
The sexual misconduct allegation is the second against Seagal. In November, actress Jenny McCarthy alleged that Seagal sexually harassed her during a 1995 audition. Seagal denied that allegation.