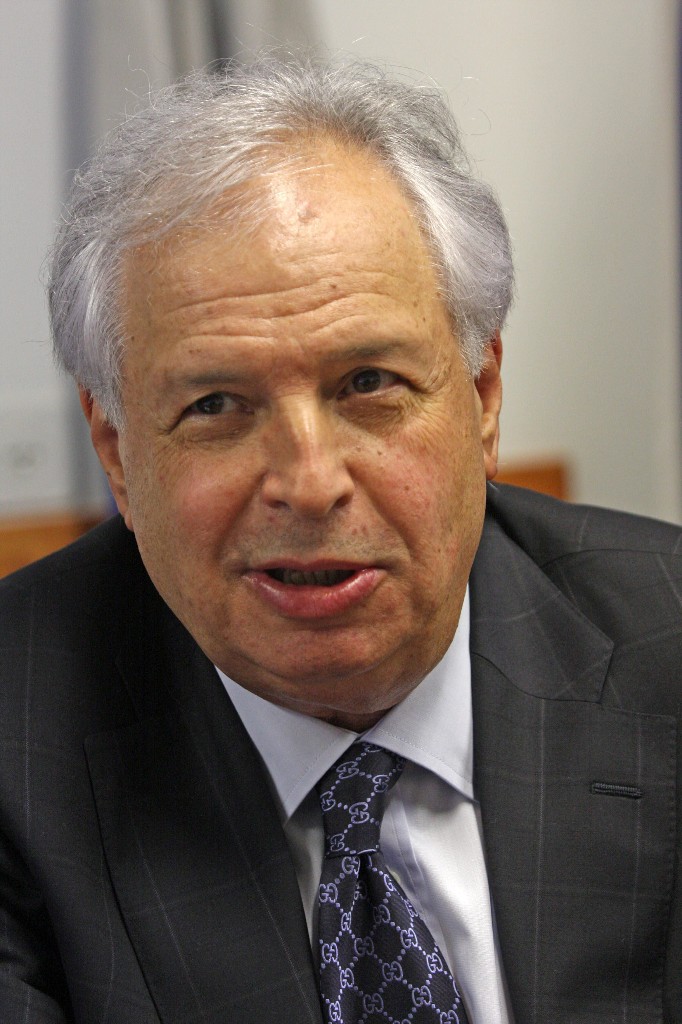 Israeli police on Tuesday named the CEO and former chairman of Bezeq among the suspects arrested this week after the markets watchdog uncovered new evidence in an investigation into the country's largest telecom group.
The Israel Securities Authority (ISA) has been investigating Bezeq over possible fraud and financial reporting offences.
Israeli media reported investigators were now looking into allegations that Bezeq received benefits in return for enabling favourable media coverage of Prime Minister Benjamin Netanyahu.
While the arrests were announced on Sunday, the suspects' identities were covered by a gag order until now.
Police said Bezeq's controlling shareholder and former chairman Shaul Elovitch, his wife and son are being held as is Bezeq CEO Stella Handler.
Shlomo Filber, a former director general of the Communications Ministry, and former Netanyahu spokesman Nir Hefetz are also being held.
Handler and another Bezeq executive will remain under arrest until Wednesday while the others will be held until Thursday, the police and the ISA said in a statement.
A lawyer for Handler said she is cooperating fully with the investigation and denies the allegations.
"This is a new investigation in the Bezeq case as a result of evidence raised in the ISA investigation," a joint statement from the police and ISA said.
"During the investigation suspicions mounted of offences of integrity, money laundering laws and the securities laws which were carried out over time."
The ISA last year began investigating suspicions that Elovitch had meddled in the 2015 merger between Bezeq and its satellite TV unit YES for personal financial gain. Elovitch owns the Eurocom Group that controls Bezeq.
The ISA said in November it had enough evidence to support criminal charges against senior Bezeq officials, leaving it to Tel Aviv prosecutors to decide whether to indict.
Israeli media said investigators were looking into allegations that Bezeq received benefits in return for enabling favourable media coverage of Netanyahu on the Walla website also controlled by Eurocom and that the prime minister would also have to face questioning in the affair.
Elovitch, his wife and son deny the allegations against them, a Eurocom spokeswoman said. Filber's lawyer declined to comment while Hefetz's attoney could not immediately be reached for comment.
A statement issued by a personal spokesman to Netanyahu said on Sunday when the arrests were announced that all decisions related to Bezeq "were made according to recommendations of expert committees and expert officials".
It also said the Justice Ministry had said in a state auditor's report that Netanyahu's decisions were "not controversial" and did not specifically favour Bezeq.
Police recommended last week that Netanyahu be charged with bribery for receiving gifts from businessmen and for discussing a deal with the publisher of Israel's best-selling newspaper for better coverage in return for curbs on a rival newspaper.
Netanyahu denies wrongdoing in both those cases. The attorney general must decide whether to file charges against him, a decision that could take months.