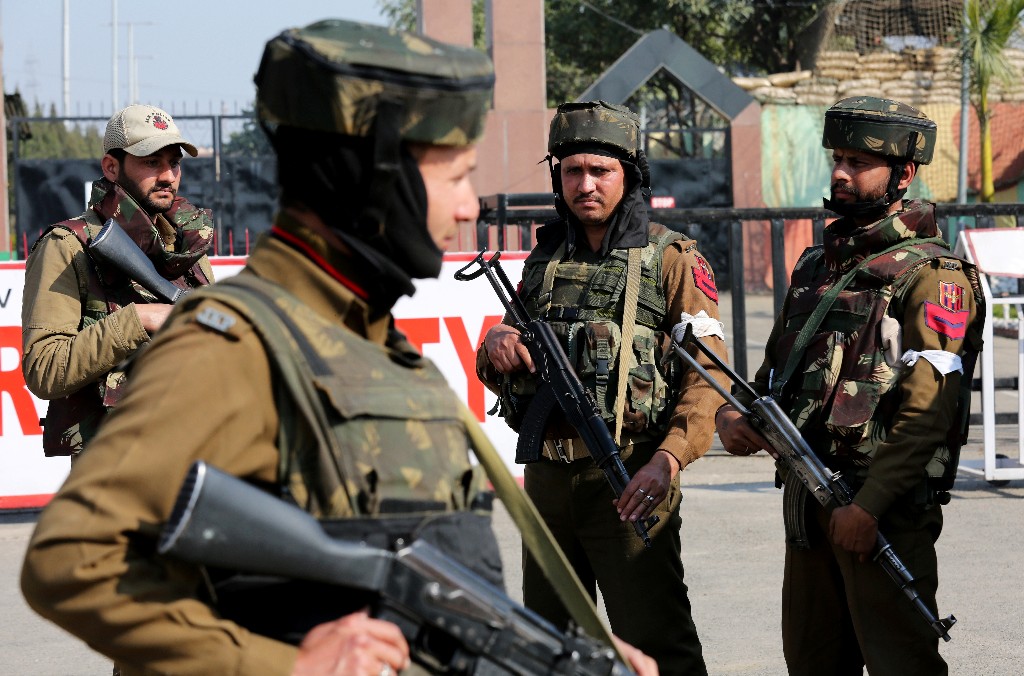 Militants stormed an Indian army camp early on Saturday in the country's northern Jammu and Kashmir state, killing two army personnel and wounding nine people, an army spokesman said.
Two militants had also been killed as of Saturday evening – the men wore fatigues and carried assault rifles, a large amount of ammunition and hand grenades – said the spokesman, Lt. Col. Devender Anand.
Among the wounded were five women and children, he said.
The site was cordoned off and surrounded by police and army units called in as reinforcements. Efforts to clear the camp were ongoing, Anand said. "The operations will continue till all terrorists are apprehended or killed", he said.
S.D. Singh Jamwal, the inspector general of police in Jammu, said that at about 4:55 a.m., a guard noticed suspicious movement before gunfire on his bunker.
"The fire was retaliated. The number of militants isn't known," he said.
India accuses Pakistan of training and arming militants and helping them infiltrate across the Line of Control that divides the Kashmir region. Pakistan denies the allegations.
The South Asian neighbors have fought two of their three wars since independence in 1947 over Muslim-majority Kashmir, which they both claim in full but rule in part.