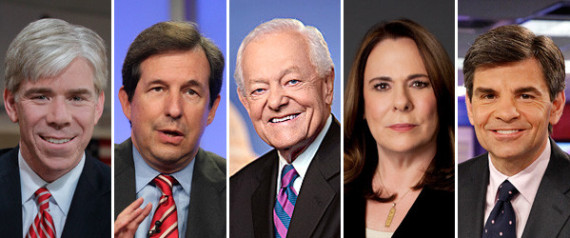 Guest lineups for the Sunday TV news shows:
ABC's "This Week" — Reps. Adam Schiff, D-Calif., and Will Hurd, R-Texas
NBC's "Meet the Press" — Reince Priebus, President Donald Trump's former chief of staff; former CIA Director John Brennan.
CBS' "Face the Nation" — Rep. Trey Gowdy, R-S.C.; Dr. Anthony Fauci, the National Institutes of Health's infectious disease chief.
CNN's "State of the Union" — Sen. Dick Durbin, D-Ill.; Reps. Jim Himes, D-Conn., Brad Wenstrup, R-Ohio, and Karen Bass, D-Calif.
"Fox News Sunday" — Reps. Chris Stewart, R-Utah, and Eric Swalwell, D-Calif.; Leon Panetta, a former CIA director and defense secretary.