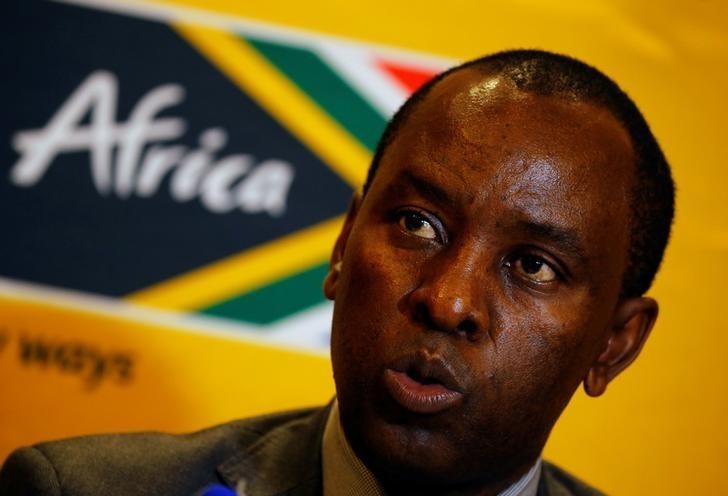 South Africa's parliament will launch an investigation into allegations of influence-peddling against mines minister Mosebenzi Zwane, its oversight committee on mineral resources department said on Wednesday.
The committee did not give specific reasons on why it wanted to open an investigation into Zwane, who it had interviewed last October. Zwane has previously denied any wrongdoing.
Zwane was implicated in a report by South Africa's Public Protector, a constitutionally mandated anti-corruption watchdog that accused the Gupta family of using their links with former President Jacob Zuma to win state tenders, influence government policy and cabinet appointments.
The Guptas and Zuma have denied any wrong doing.
Zwane, appointed to the position in 2015, is seen a close ally to Zuma.
The parliamentary committee said its decision to investigate Zwane was taken after it had conducted a question-and-answer session with Zwane in October, and then requested the minister return at a later date.
"The Committee could no longer entertain further postponements from the Minister and took a decision to institute an inquiry," the committee's chairman Sahlulele Luzipo said.