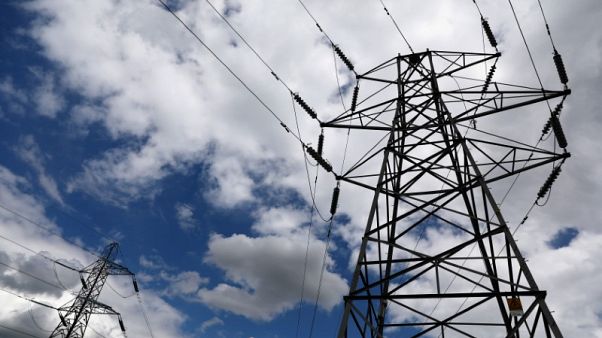 Britain's government must act urgently to ensure a price cap on domestic energy prices is in place by next winter to help fix the country's broken energy market, a parliamentary committee said on Tuesday.
Prime Minister Theresa May said in October she would impose controls to tackle what she called "rip-off energy prices" – home power bills have doubled in Britain over the past decade to an average of about 1,150 pounds ($1,590) a year.
The government must pass a law before Britain's energy regulator Ofgem can set a cap, and Ofgem said last month this must be passed by the summer if the cap is to be in place to keep bills lower next winter.
"The energy market is broken … an energy price cap is now necessary and the government must act urgently to ensure it is in place to protect customers next winter," said Rachel Reeves, Chair of the Business, Energy and Industrial Strategy Committee, which authored the report.
The Committee said the cap should be an absolute price limit rather than a relative cap which would limit the difference between the highest and lowest prices charged by each supplier.
It also criticized the big six energy companies for overcharging customers, who can pay as much as 300 pounds a year more than those on cheaper tariffs, and Ofgem for being slow and reluctant to act.
"The Committee urges Ofgem to be faster and more proactive in using its extensive powers to protect consumers from overcharging in the future," it said.
Britain's big six energy suppliers, which control around 80 percent of the market, are Centrica's British Gas, SSE, E.ON, EDF Energy, Innogy's Npower and Iberdrola's Scottish Power.
The report also called on the government to close any loopholes in the draft legislation, published in October, which would allow companies to avoid the cap on more expensive green tariffs, which guarantee a certain amount of electricity comes from renewables such as wind or solar power.