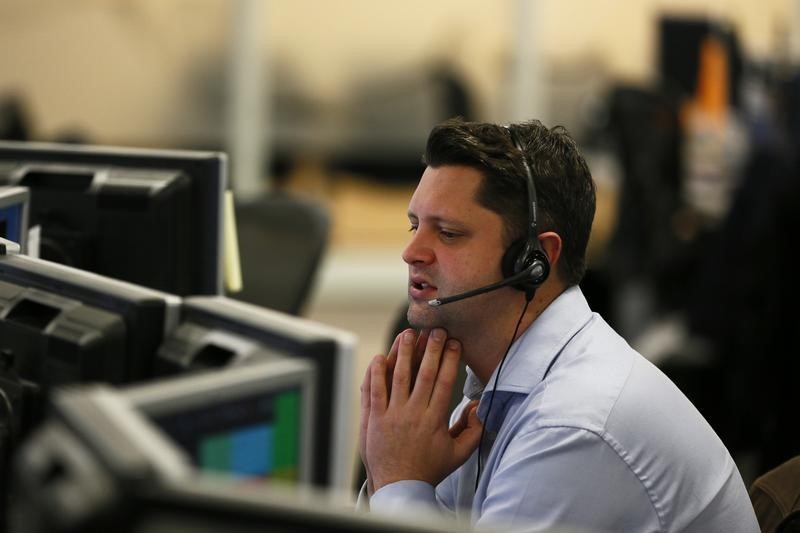 Britain's markets watchdog was too slow to prevent "vulture" financial advisers from ripping off steelworkers faced with critical decisions over their 14 billion pound ($19.4 billion) pension pot, lawmakers said in a report on Thursday.
Advice on transferring pension pots and the punitive fees charged were another major mis-selling scandal, parliament's work and pensions committee said in the critical 39-page report.
Following the closure of the current Tata Steel UK <TISC.NS> pension scheme – to pave the way for a merger with the European steel operations of Germany's Thyssenkrupp <TKAG.DE> – steelworkers were forced to choose by December 2017 between moving to a new company scheme or joining a lifeboat known as the Pension Protection Fund (PPF).
The report said members would have typically been better off moving to the new company scheme.
The old pension scheme is a legacy from previous owner British Steel and some 25,000 of its 124,000 members failed to respond to the December deadline, meaning they will end up in the PPF by default because they were too overwhelmed to make an informed choice, the report said.
Under Britain's new "pension freedoms" reforms, workers could also put the cash into other investments, but many of those who took this option were advised to sign up to risky, unsuitable investments that came with hefty fees.
Steelworkers were shamelessly bamboozled by dubious financial advisers in tandem with unregulated, parasitical introducers who wooed clients with sausage and chips lunches in return for a share in the fee, the report said.
Transfer values averaged 400,000 pounds and reputable advisers were overwhelmed, creating the perfect conditions for vultures to take advantage, it said.
Lawmakers singled out contingent charging, where advisers are only rewarded for recommending a particular course of action. The practice should be banned for defined benefit pension transfer advice, they said.
"To propose, as the Financial Conduct Authority did in July last year, abandoning the advisor presumption against transferring out of a gold-plated, stable, indexed pension scheme: it really makes you wonder whose side they're on," committee chair Frank Field said in a statement.
A surge in interest in the steelworker pensions began in April last year but the FCA, which regulates advisers, did not begin acting until November, just ahead of the deadline, the report said.
The FCA said it has taken "detailed, extensive and robust action" to help the steelworkers.
"We are also reviewing the rules that apply to firms advising on pension transfers, and will consider this report as part of this," the watchdog said.
PENSION REGULATOR CRITICIZED
Lawmakers also criticized the Pensions Regulator, which oversees schemes, saying it should have seen this "rip-off coming" and should review the information given to people faced with pension decisions.
The Pensions Regulator said it helped to tackle unscrupulous advisers and fulfilled its primary role in evaluating and approving the complex restructuring of the British Steel pension scheme to prevent the company becoming insolvent.
"We believe this was the best possible outcome for everyone involved in what was a very challenging situation, bringing greater certainty for thousands of scheme members," it said.
The report calls on the government to change pension rules so that pots are transferred to a new company scheme by default if it offers better benefits than a pensions lifeboat.
The committee said it will also produce a separate report on broader pension freedom and choice issues raised by the steelworkers' case.
Some 50 billion pounds has been transferred from direct benefit pension schemes between the start of the pension freedom reform in April 2015 and May 2017.