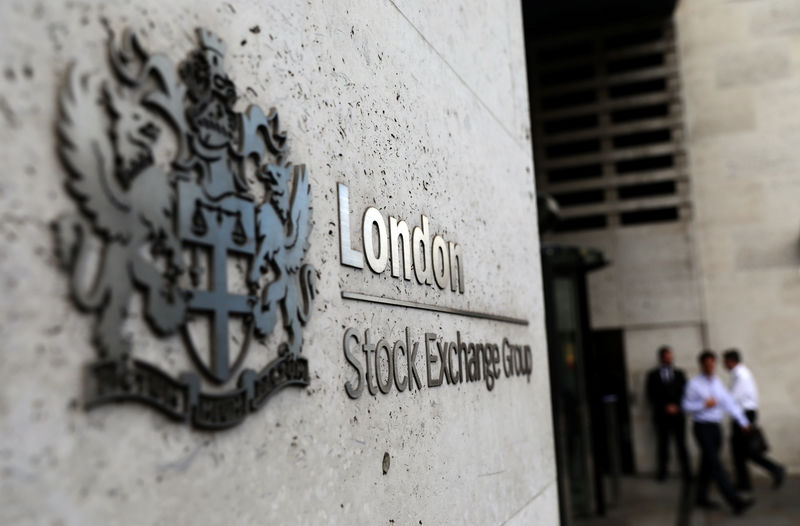 The UK's top share index declined on Thursday as concerns over potential trade wars weighed on sentiment and traders focused on an upcoming policy decision by the Bank of England.
Britain's blue chip FTSE 100 index was down 0.5 percent at 7,001.57 points by 1000 GMT, briefly dipping below the 7,000-point level to a fresh 15-month low at its open.
Financials were the biggest sectoral weight on the index, wiping off around 13 points as shares in HSBC, Barclays and Standard Chartered all fell more than 1 percent.
Banks, which are seen as beneficiaries of higher interest rates, fell following guidance from the U.S. Federal Reserve which was less hawkish than expected.
"The Fed failed to lift the future path of hiking for 2018, something, keeping the outlook at three rises across the year, rather than the four some traders had been optimistically hoping for," Fiona Cincotta, senior market analyst at City Index, said.
Traders awaited a policy decision from the Bank of England, which was expected to keep interest rates unchanged as it clears a path for an interest rate rise in May.
Sterling traded higher ahead of the BOE meeting, putting pressure on the FTSE.
Elsewhere jitters over U.S. import tariffs were in focus as a summit of European Union leaders gathered to discuss how best to enter into a trade dialogue with U.S. President Donald Trump.
The U.S. tariffs on steel and aluminium imports, set to enter into force on Friday, and have stoked worries about rising protectionism in global trade and the impact this might have on growth.
Shares in Micro Focus were the biggest fallers, down 5.5 percent after Moody's changed its outlook on the software company's ratings to negative, following issues Micro Focus flagged earlier in the week around its purchase of Hewlett Packard Enterprise assets.
Thursday's share price fall took Micro Focus' losses to 51 percent for the week, its worst weekly decline on record.
Elsewhere companies trading ex-dividend weighed, with Schroders down 2.5 percent and British American Tobacco falling 1.4 percent, while a trading update put pressure on engineering firm Halma.
A jump in Reckitt Benckiser's shares provided some relief, with the consumer goods giant up 5.7 percent at the top of the index.
Shares in Reckitt rose after the company pulled out of the bidding for Pfizer's consumer health unit, assuaging worries that Reckitt would need to over-leverage or consider a dilutive rights issue.
"Investors need to be wary of firms which make multiple acquisitions, especially if they are big and seen, or described, as transformational as the scope for something going wrong is considerable," Russ Mould, investment director at AJ Bell, said.
Shares in pharma stock GlaxoSmithKline declined 1 percent. It might now have a better chance of buying the Pfizer business but analysts were concerned that a potential deal could put pressure on its finances.
Among mid caps, Ted Baker was the latest retailer to feel the heat as its shares dropped 7.7 percent.
The fashion retailer cautioned over a tough global environment ahead despite a 12 percent rise in annual pretax profit thanks to higher online sales.
Nevertheless analysts at Liberum said that Ted Baker's results showed a "solid performance", especially against such a tough backdrop.