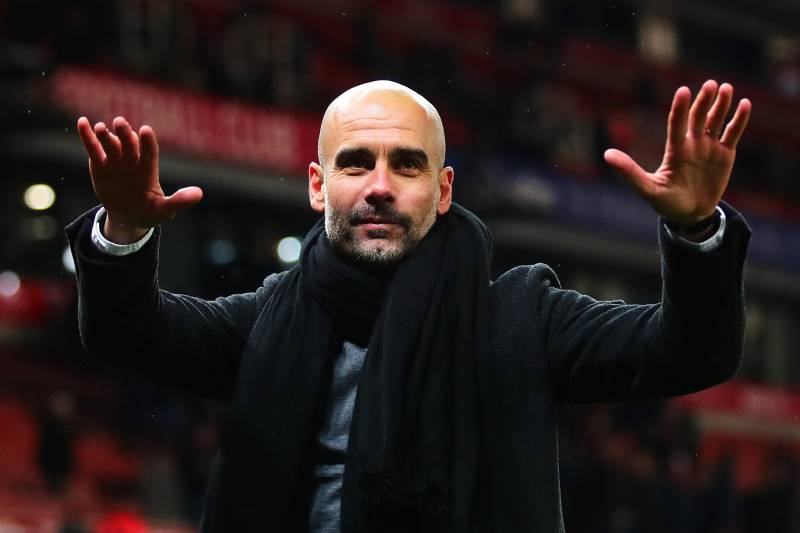 Manchester City manager Pep Guardiola "thinks he knows better than anybody" and "neglected the medical profession" when he was in charge at Bayern Munich, according to Hans-Wilhelm Muller-Wohlfahrt, a doctor for the Bundesliga giants.  
Muller-Wohlfahrt returned to Bayern in November last year having been forced out of his long-held position at the club during Guardiola's tenure when the manager blamed the medical staff for a 3-1 defeat to Porto back in 2015, per Eurosport.
He has criticised the Spanish manager before and has again questioned his methods by slamming the treatment he and others received when Guardiola was in charge at the Allianz Arena, per ZDF (via Goal's Chris Burton):
"He completely neglected the medical profession. It was not about recovery of the players, but only freedom from pain. It was not about the healing of injuries, it was completely against my philosophy. He underestimated me and wanted to make me a commander.
"He overestimated himself and thinks he knows better than anybody, but I was too big for him. I had a wonderful status at the club. He could not bear that I was the same as him, so I had to be trimmed, and he used every opportunity to dupe me."
It is not the only criticism Guardiola, 47, has fielded during the international break.
Agent Mino Raiola—who represents the likes of Zlatan Ibrahimovic, Paul Pogba and Romelu Lukaku—called him "a zero" and "a cowardly dog" in an interview last week with Dutch magazine Quote (via ESPN.co.uk).
The former Barcelona boss' City side return to action with a Premier League clash against Everton on Saturday with the potential to move another step closer to the title.
A victory over the Toffees at Goodison Park will, at the very least, maintain their 16-point lead to Manchester United in second with seven games of the season remaining. 
It will also set up the possibility of City sealing the title in the Manchester derby at the Etihad Stadium on April 7.
Guardiola is within touching distance of adding a first Premier League title to his trio of La Liga and Bundesliga triumphs as a manager.
In between taking on Everton and United, City also have the first leg of their UEFA Champions League quarter-final tie with Liverpool as Guardiola aims to win the trophy for the third time.
His methods may not be to everyone's taste, but they are working with City.