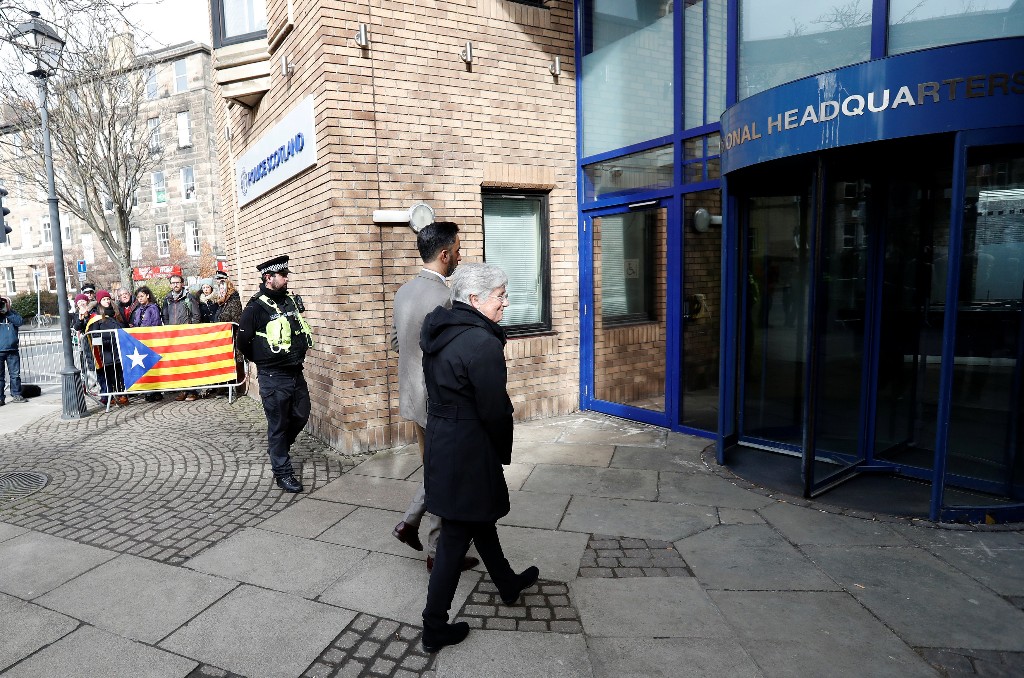 Former Catalan education minister Clara Ponsati, a separatist and academic wanted in Spain on charges of rebellion against the state, has handed herself in at a Scottish police station, a Reuters witness said on Wednesday.
Ponsati, a professor at the University of St Andrews, is fighting extradition and will seek bail and a full hearing, her lawyer has said. She is one of several former Catalan senior officials being sought by the Spanish judiciary for their part in an independence referendum deemed illegal under Spanish law.
Ponsati arrived at a central Edinburgh police station accompanied by her lawyer. A Scottish court will decide later on Wednesday whether to grant her bail pending a full hearing.
The lawyer, Aamer Anwar, said: "Clara remains defiant, resolute and is determined to fight back."
Ponsati believes she will not get a fair trial in Spain, where the secessionists are locked in a battle with the state and most of them are either behind bars ahead of trial or in exile.
"Like other Catalan politicians, I promoted the peaceful democratic referendum in October 2017, yet now face charges including rebellion with violence against the unity of the Spanish nation," Ponsati said in statement, part of a crowdfunding effort to support her.