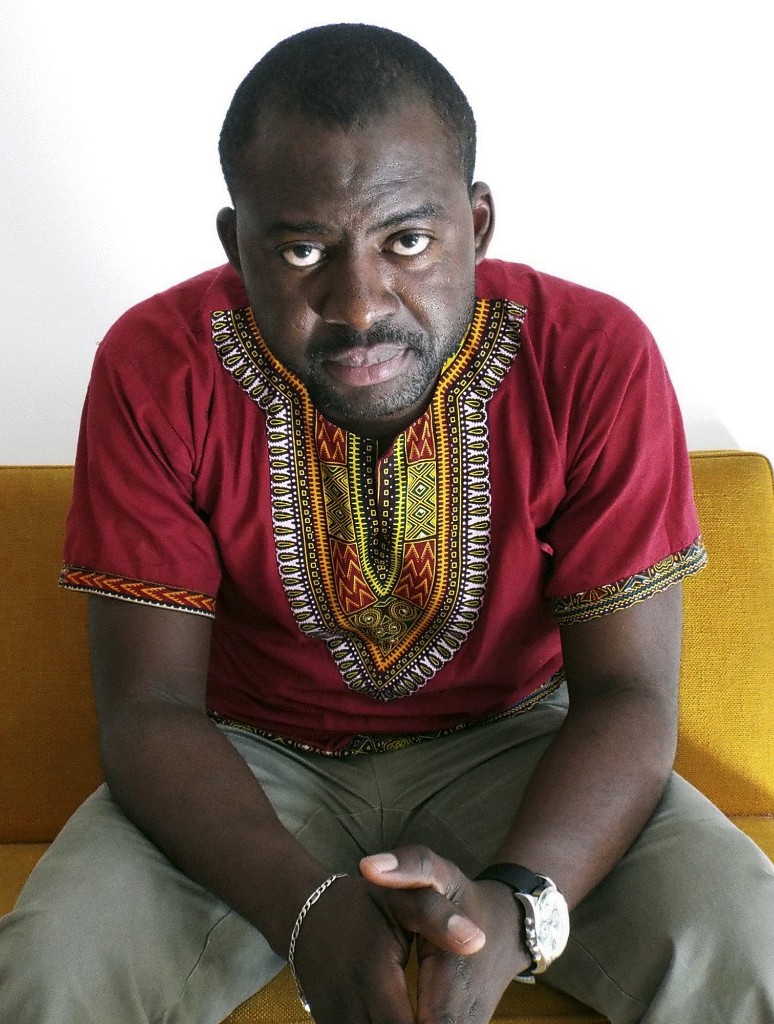 For a week, Toto Kisaku was held in a darkened Congolese cell, detained for putting on plays critical of the African nation's government. One at a time, his fellow inmates were led away to their deaths. Kisaku feared he would be executed next until he was set free by a guard who recognized him from his performances.
After fleeing with his young son, Kisaku came to the United States, where this month he was granted asylum by immigration authorities.
A show based on what he endured in Congo, "Requiem for an Electric Chair," is scheduled to open in June at the International Festival of Art and Ideas in New Haven, Connecticut. The one-man play touches on the thoughts that raced through his mind during his imprisonment, with mannequins on stage standing in for the cellmates whose faces he could not make out in the dark.
"I want to show people what happens to people who are waiting to be executed. Two minutes before you are executed, what are you seeing? What are you thinking about the world?" he said. "How you are thinking of your family, people who love you, people who don't love you."
Kisaku, 39, organized theater in communities across Congo and performed internationally before coming to the U.S. in December 2015.
His fame helped his bid for political asylum by making his case easier to document, according to Sheila Hayre, a Quinnipiac University law professor who helped with his application. She said students gathered testimony from people in other countries who spoke of his work raising awareness of corruption and abuses.
While developing his new play, Kisaku has been working at a gas station to support himself and his 8-year-old son in Middletown. He said it was a relief to receive asylum.
"When I received that letter from the U.S. government I said, 'OK, now I can continue my work,'" he said.
Kisaku first came to the Congolese government's attention a decade ago with productions on abuses by clergy members who fleeced parents by saying their children were practicing witchcraft and needed treatment. The government was not pleased about people being encouraged to question authority, Kisaku said, and intelligence agents began hassling performers.
In December 2015, he was putting on an autobiographical play that touched on dysfunction and suffering in Kinshasa, Congo's capital, when students started protesting the government of President Joseph Kabila. Kisaku said he narrowly escaped being arrested by police but was summoned and detained days later.
During his seven days in prison, Kisaku said he saw some of his cellmates killed before his eyes. He said a guard told him that he could not follow through on an order to execute him because his play was inspiring.
Kisaku said he wants his American audiences to know that immigrants come from his country not only for better economic prospects but also to escape oppression and authoritarianism.
"When I came here," he said, "I understood the U.S. citizen doesn't know really what happens outside the United States."