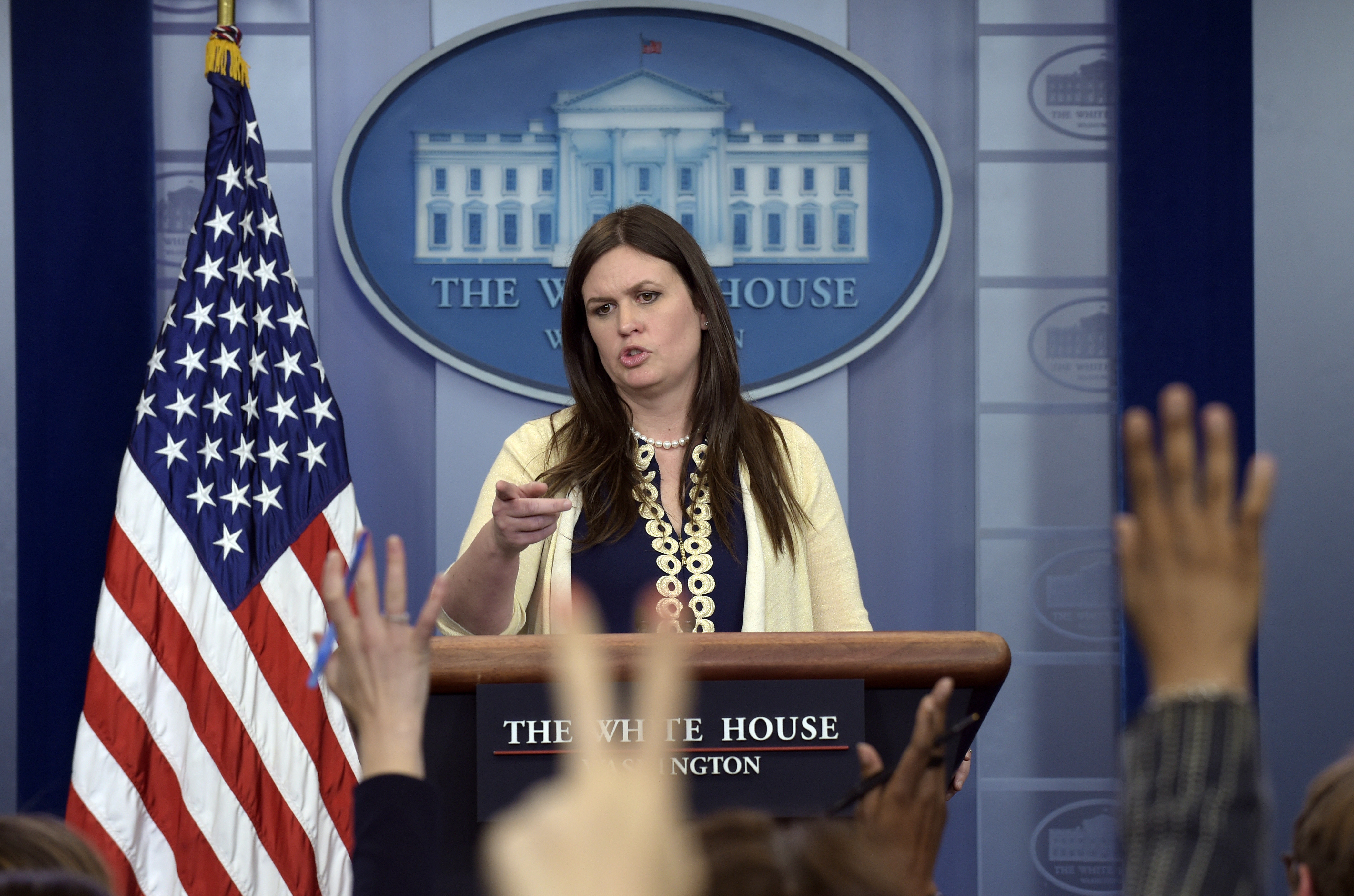 The White House on Wednesday said the police fatal shooting of an unarmed black man in Sacramento, California should be left to the local authority. 
 "This is something that is a local matter and that's something that we feel should be left up to the local authorities at this point in time,"   White House spokeswoman Sarah Huckabee Sanders said when asked about President Donald Trump's response to the fatal shooting of Stephon Clark, an unarmed black man in Sacramento. 
On March 18, Stephon Clark, 22, was shot 20 times in his own backyard by Sacramento police officers. According to the Sacramento Police Department, officers responded to a call that a man wearing a black hoodie was breaking into vehicles. 
Police said the first responders spotted a man wearing a black hoodie and ordered him to stop and show his hands. However, he abruptly started running toward the back of the home where he was staying with his grandmother and his siblings. 
After cornering him in the backyard, police officers saw Clark was holding an object which what they thought was a gun and shot him 20 times, claiming they feared for their own safety.
Clark, who was only holding a cellphone, was pronounced dead at the scene and his death sparked massive outrage in Sacramento.
Hundreds of protestors on Tuesday night gathered at the Sacramento City Council meeting where the city Mayor Darrell Steinberg and the City Council was holding a special session that would allow the public to speak out and ask questions about the shooting death by the police officers. 
In an instant, Stephon Clark's brother Stevante interrupted the session and jumped on top of the desk Steinberg was sitting behind and began leading the gathered crowd in a chant of his brother's name.
"The mayor and the City Council have failed you," Stevante Clark shouted in the room. 
"Does this look like a gun?" activist Berry Accius asked Mayor Darrell Steinberg and the other members of the council showing his phone.
Steinberg repeatedly tried to get Clark and his friends to stop talking, but his effort failed after receiving excessive negative responses from the crowd. 
Describing Stevante's reaction as "the most raw expression of emotion", Steinberg said he bears Stevante's pain as he lost his brother but similar sorts of demonstrations in the council chamber cannot happen again.
"I leaned in. I tried to talk to him. That was not possible. I'm strong, and he lost his brother," he told the media. "It is my job as mayor to bear some of that pain, and the pain so many in that room and in our community are feeling."
Along with the internal Sacramento police investigation on the killing, California Attorney General Xavier Becerra announced earlier Tuesday that the state Department of Justice would also provide an independent oversight of the police investigation into the shooting.
Just a day earlier, Louisiana dropped the charges against two white Louisiana police officers over the fatal shooting of an unarmed black man, Alton Sterling in 2016.
Louisiana Attorney General Jeff Landry told reporters at a press conference on Tuesday that police officers acted in a "reasonable and justifiable manner."
White police officers shot Sterling six times during a struggle on the ground outside a convenience store where the 37-year-old was selling homemade CDs.