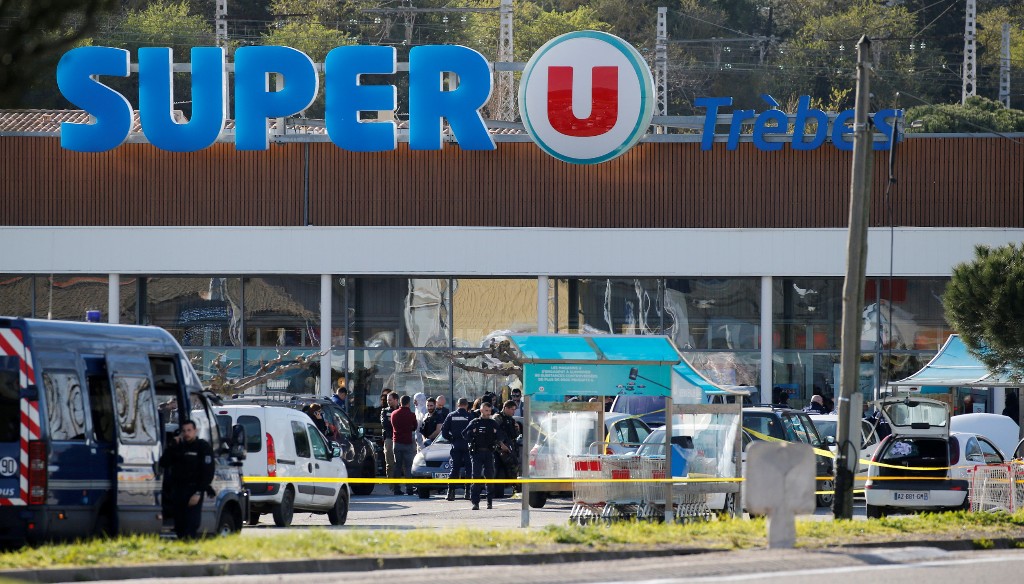 A vegan in France who posted a Facebook message offering "zero sympathy" for a butcher killed by an Islamist militant during an attack last week has been arrested and could face prison for the remarks, police and prosecutors said.
The vegan was due to go before a judge on a charge of condoning terrorism on Thursday, two days after a left-wing activist received a one-year suspended sentence for hailing the death of another victim of the same attack, gendarme Arnaud Beltrame.
Condoning terrorism carries a maximum jail sentence of five years and a fine of 75,000 euros ($92,000).
France's butchers federation said it had filed the legal complaint against the author of the Facebook post, which has been removed.
The vegan lives in Saint Gaudens, a village not far from the Pyrenees mountains and the town of Trebes, hit by last week's attack.
Moroccan-born Radouane Lakdim killed four people during his rampage, including three people in a supermarket in Trebes. Among the victims there were Beltrame and butcher Christian Medves.
President Emmanuel Macron on Wednesday led a national tribute to Beltrame, who swapped places with a woman Lakdim had been holding hostage. A ceremony for the three civilians killed was held on Thursday morning.
Lakdim was shot dead by police.