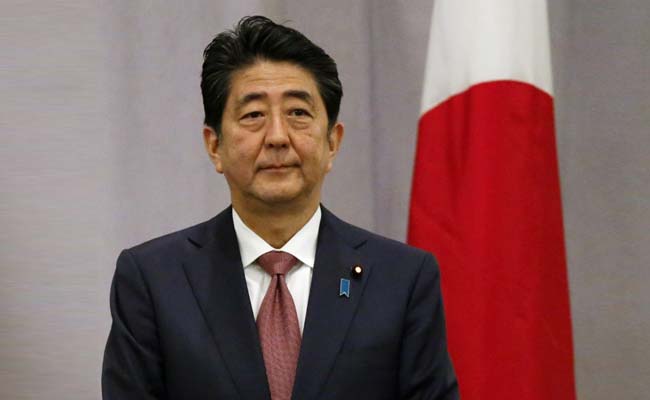 Japanese Prime Minister Shinzo Abe has made some lasting changes to bolster the power of the premier's office, but his political longevity is mainly due to strong allies, weak enemies and good luck – a hat trick successors may find hard to emulate.
Abe, 63, is in the midst of what may be the worst political crisis since his return to office in December 2012, as doubts swirl over suspected cronyism in a land deal with a school operator linked to his wife, Akie.
He has denied he or his wife intervened in the sale. But the affair could dash Abe's hopes of a third three-year term as governing Liberal Democratic Party (LDP) president from September, leading to a leadership change sooner than expected.
Among the reforms Abe made was the launch in 2014 of a cabinet bureau giving him and his close aide, Chief Cabinet Secretary Yoshihide Suga, authority to appoint hundreds of senior officials, tightening their grip on the bureaucracy.
That was the latest in a series of moves over the past two decades to centralize power in the "Kantei," as the prime minister's office is known.
"Abe is the culmination of changes that began earlier that made clear where the buck stops," said Gerry Curtis, emeritus professor at New York's Columbia University. "After Abe, how the institutions work depends on the individual."
Abe and Suga have made skilful use of their increased clout. Even before the new system was adopted, for example, Abe named an ex-diplomat sympathetic to his drive to loosen the limits of the pacifist constitution on the military to a post in charge of interpreting that charter.
Abe has assembled a tight inner circle of aides, many of whom have learned from missteps of his first, troubled term in 2006-2007. That tenure ended when he quit abruptly in the face of scandals in his cabinet, a hung parliament and bad health.
"It's an insider group of trusted friends that run a very, very stable ship," said Jesper Koll, head of equities fund WelcomeTree Japan. "In a very un-Japanese fashion, he is not afraid to exercise power and use the institutional framework."
Abe has also benefited from a fragmented opposition and voters' memories of the rocky reign of rival Democratic Party of Japan – which has since shattered into three smaller parties. He has led his ruling bloc to three huge wins in lower house elections, helped by a splintering of opposition votes and low turnout.
His "Abenomics" recipe for growth, including hyper-easy monetary policy and fiscal spending, has given Japan its longest period of expansion since the 1980s, a fact not lost on voters, although consumption could lose steam and wage growth is weak.
Abe's willingness to risk snap elections – two in the past four years – has helped keep LDP lawmakers in line by forcing them to focus on re-election rather than challenging him, while he has rewarded their constituents with public works spending.
"Prime Minister Abe has been very good … at both carrots and sticks," said University of Tokyo professor Yu Uchiyama.
Some of his strategies, however, such as trying to dampen media criticism by limiting access to information as well as putting bureaucrats in their place, may already be backfiring.
Rivals inside the LDP are also getting feisty feistier, with some speaking out about the suspected cronyism scandal.
"Abe declared war on the media and the media is now getting its revenge," said Jeffrey Kingston, director of Asian studies at Temple University's Japan campus. The conservative Abe's perceived nemesis, the liberal Asahi newspaper, was first to report that the finance ministry had altered documents about the land deal.
"Abe declared war on the autonomy of the bureaucrats, but I'm not betting against the bureaucracy," Kingston added.
Likely successors, such as former foreign minister Fumio Kishida and former defense minister, Shigeru Ishiba may not have the right stuff to pull the levers of Kantei power with the same skill as Abe's team, analysts said.
That has some experts worrying that Japan could again see the revolving door premiers of the past.
Japan had five prime ministers in the five years before Abe returned for a second term, and nine between 1989 and 2001, before Junichiro Koizumi managed a five-year term.
"If Abe has to go now, I'd predict that the next prime minister would last less than two years," said Koll of WisdomTree Japan. "Abe is an active prime minister. Whoever comes next will be a passive one."