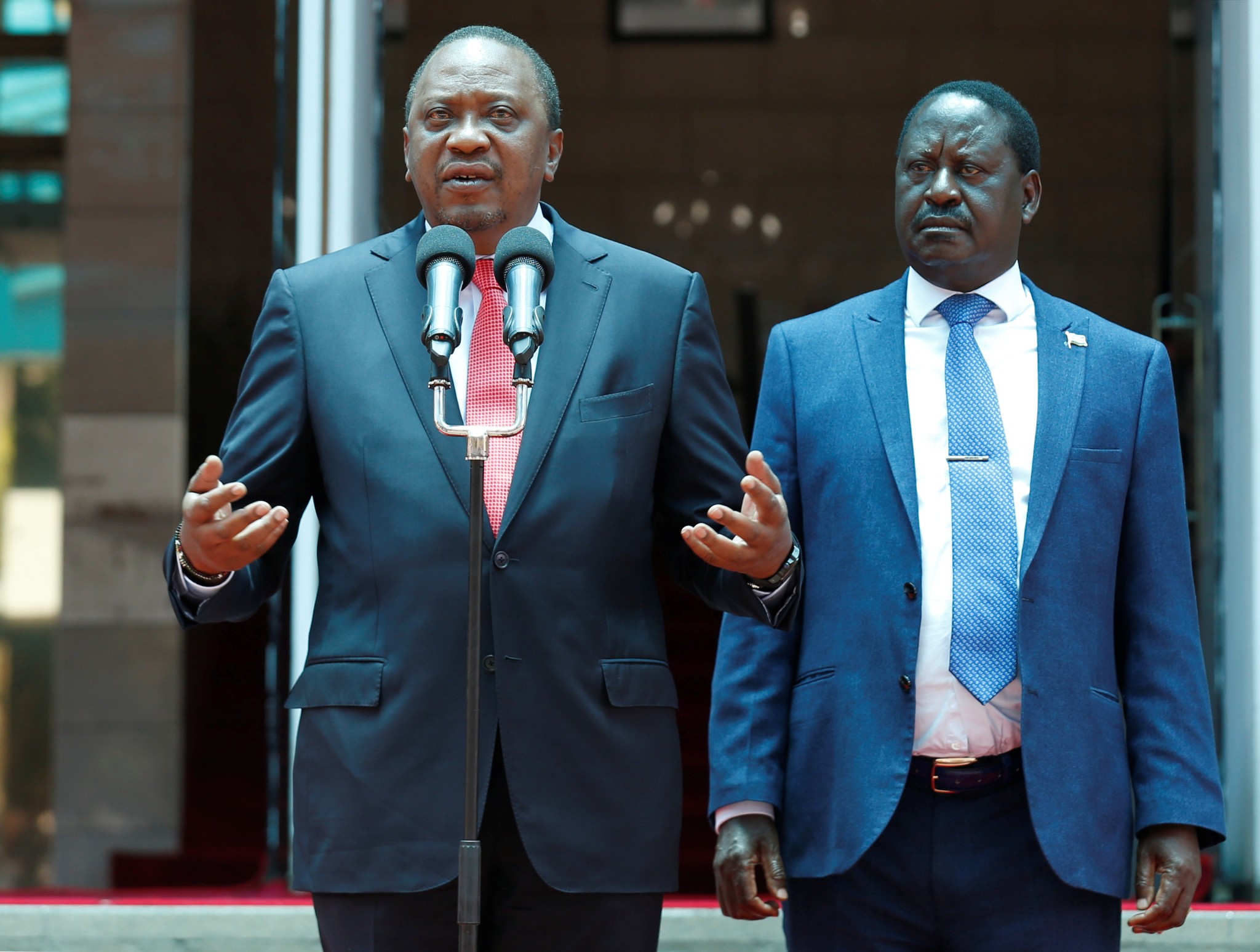 Kenyan President Uhuru Kenyatta and opposition leader Raila Odinga are holding their first public meeting since last year's contested election, a senior opposition official told Reuters on Friday.
"It's happening now, but we'll come out with the details once it's over," said Senator James Orengo.
Presidential spokesman Manoah Esipisu said he had been asked to organize a press conference but could not confirm the reason.
Kenyatta was sworn in for a second term in November after an extended election season which saw the Supreme Court nullify an August presidential poll and order a re-run in October, which Odinga boycotted.
Months of acrimonious campaigning and sporadic clashes between government and opposition supporters blunted growth in Kenya, East Africa's richest economy and a Western ally in a volatile region.
In January, Odinga took a symbolic presidential oath in a Nairobi park in a direct challenge to Kenyatta.
The two men have defied calls from Kenyan civil society and religious leaders and Western diplomats to hold talks to overcome deep divisions opened up by the disputed elections.
U.S. Secretary of State Rex Tillerson arrives in the Kenyan capital later on Friday, part of a seven-day visit to Africa as the United States seeks to bolster security alliances on a continent increasingly turning to China for aid and trade.