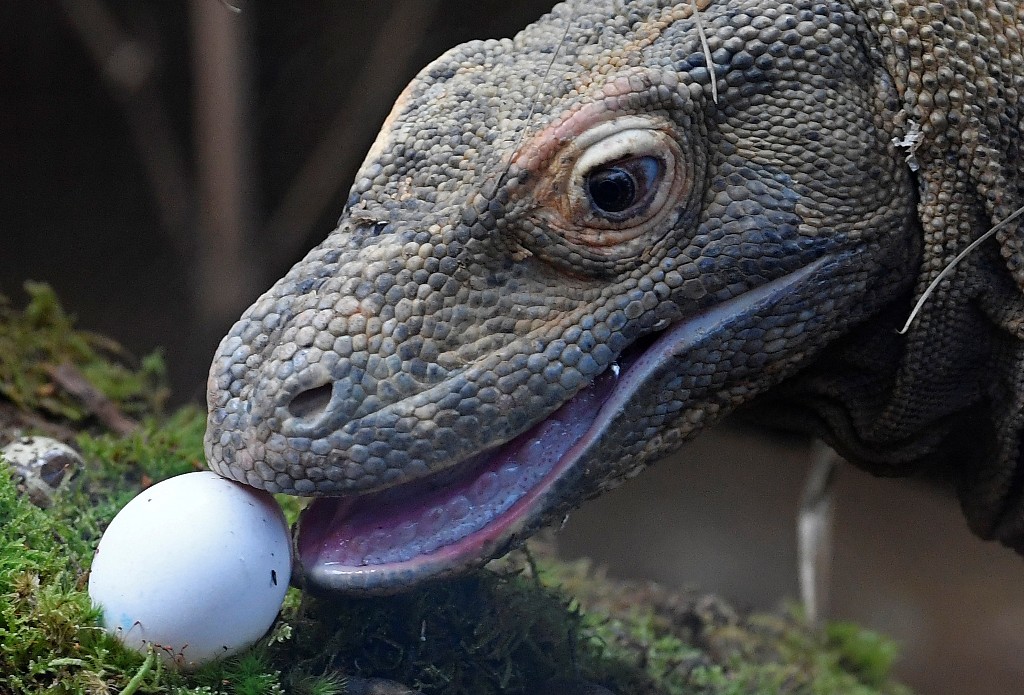 Lemurs, monkeys and Komodo dragons enjoyed festive treats at London zoo on Thursday when keepers fed them Easter eggs.
Whether finding and retrieving treats from colorful oval containers or feasting on actual eggs, they celebrated the season – and at the same time followed their natural instincts.
Ganas, the Komodo Dragon, who can sniff out food from up to 6 miles (9 km) away by using his tongue, made short work of a selection of duck, quail and chicken eggs.
"Komodo dragons actually eat eggs in the wild," said keeper Joe Capon. "They'll eat eggs of other dragons and they'll eat eggs of crocodiles, so they like to do it here too in captivity."
The zoo says the Easter-themed event encourages captive animals to use skills they would need in the wild, like finding food among foliage.