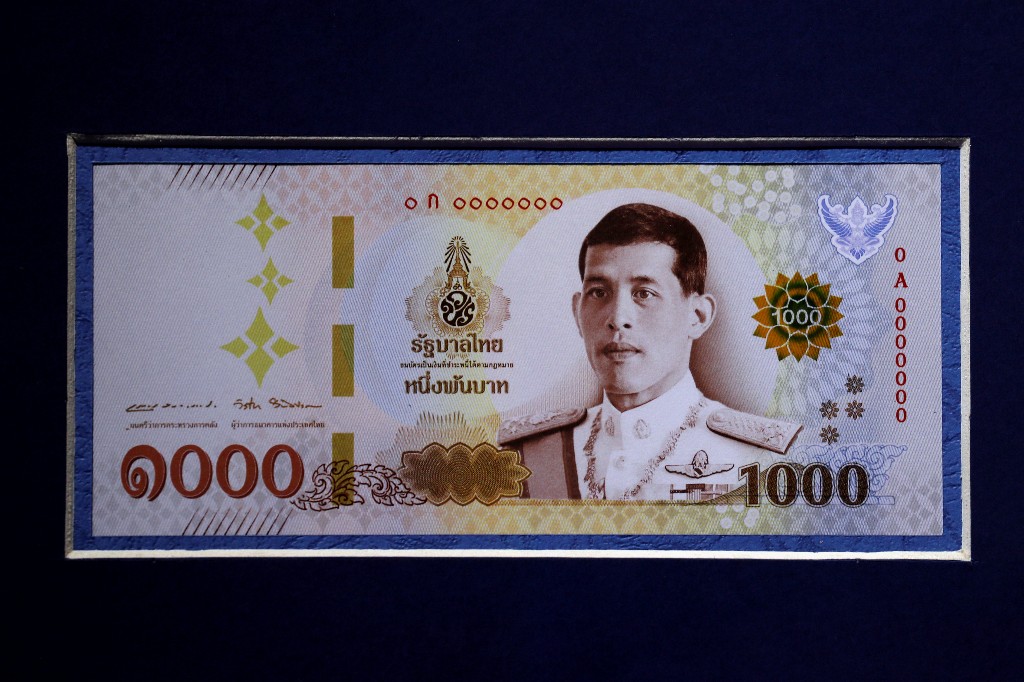 Thailand's central bank displayed new banknotes on Thursday on which a picture of King Maha Vajiralongkorn will replace one of his late father, King Bhumibol Adulyadej.
The banknotes mark another step in the transition of King Maha Vajiralongkorn, 65, who took the throne in December 2016 and has increasingly asserted his power but has yet to set a date for his coronation.
The king's father was widely revered in Thailand and many Thais wore black through a year of mourning that ended with his cremation last October. King Bhumibol had appeared on banknotes through the seven decades of his rule.
"In future, we will only be printing the new banknotes," Central Bank Governor Veerathai Santiprabhob told reporters.
Current bank notes will remain legal tender and the new ones are the same sizes and colors.
The first batch of the new notes featuring King Maha Vajiralongkorn in air force uniform, will be in circulation from April 6.