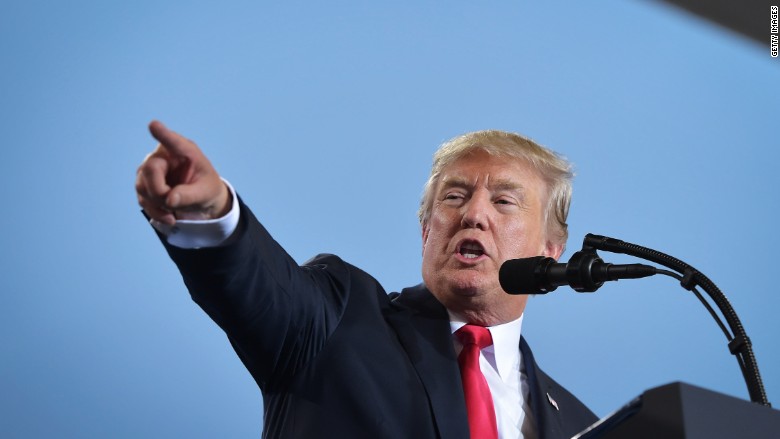 Forbes estimates Trump lost $400 million due to ailing real estate market, blowback from presidential tenure
President Donald Trump's fortune is down nearly half a million dollars since he assumed office last year, according to a new list released Tuesday by Forbes magazine.
In its latest accounting of the world's billionaires, Forbes estimated Trump's fortune has decreased by $400 million, in part due to New York's ailing real estate market but also because of blowback for his controversial presidential tenure.
Trump's eponymous Manhattan tower on Fifth Avenue has decreased in value by $41 million since last year, Forbes estimated. Also down is Trump's hotel licensing and management company, which fell nearly $50 million. 
The magazine said that while his golf courses have been less affected by real estate market trends, they have been hit by political developments, particularly in areas won in the 2016 election by his Democratic rival Hillary Clinton. That includes America's second largest city, Los Angeles, and the northeast. Also hit were his two courses in Scotland.
But golf courses in areas Trump won saw revenues rise by over five percent.
Forbes estimated Trump's total fortune at $3.1 billion, far from the over $10 billion he once claimed, but still enough to make him the richest president in U.S. history.