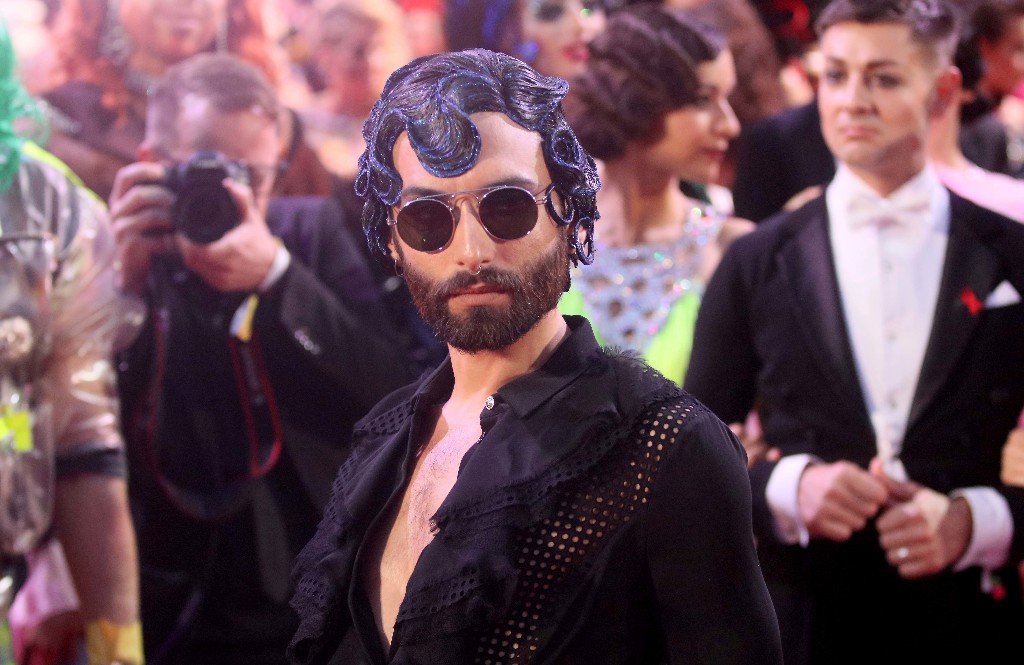 Bearded diva Conchita Wurst says she's HIV-positive and has been living with the virus for many years.
The Austrian drag queen, who won the Eurovision Song Contest in 2014, said on Instagram late Sunday she had been blackmailed by a former friend who wanted to publish the information and decided to come out herself with it before he did.
Conchita wrote that she has been receiving medical treatment for many years and that she is feeling healthy and strong.
Conchita, the alter ego of Thomas Neuwirth, wrote that "coming out is better than being outed by a third party."
She said: "I hope to encourage (others) and make a step against the stigmatization of people who through their own behavior or through no fault of their own were infected with HIV."