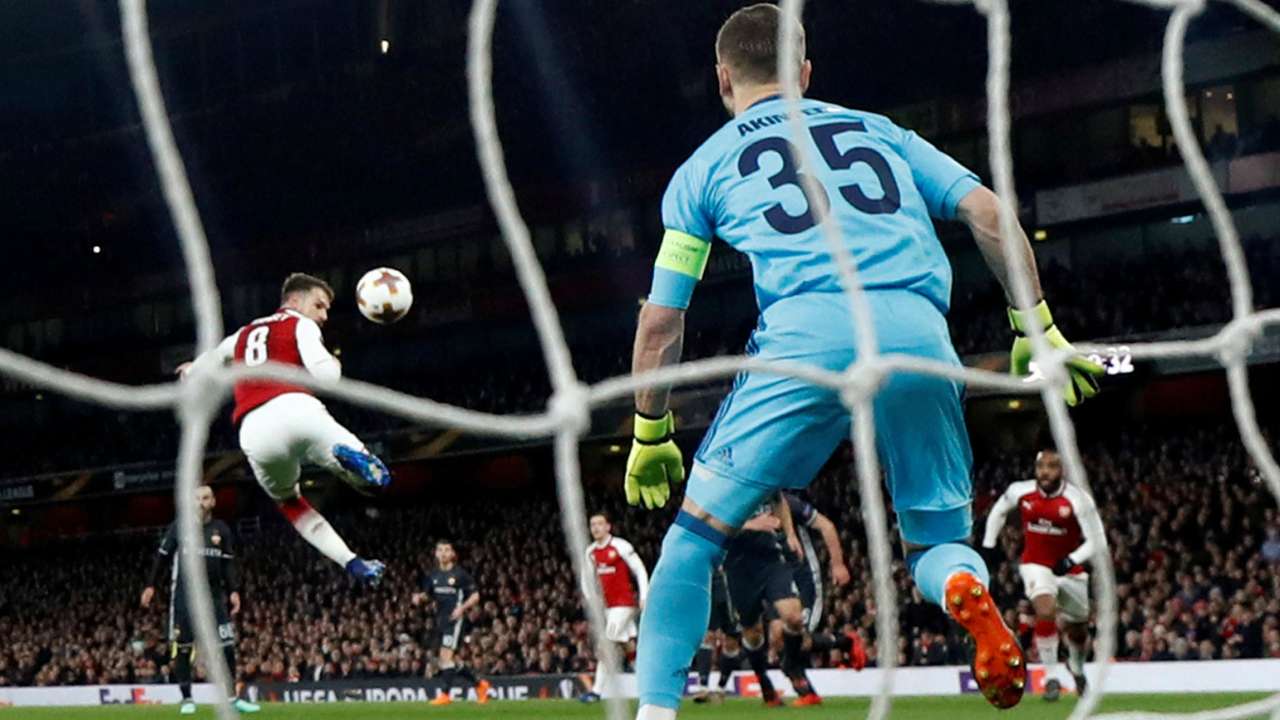 Arsenal manager Arsene Wenger praised midfielder Aaron Ramsey's composure after the Welshman scored twice in the London side's 4-1 home win over CSKA Moscow in their Europa League quarter-final first leg on Friday.
Ramsey and France striker Alexandre Lacazette each scored twice in a blistering first half for the Gunners, who are the top scorers in the competition this season with 27 goals.Asked about Ramsey's second goal, a sweetly struck side-footed lob over CSKA keeper Igor Akinfeev, Wenger told reporters: "He's a much better finisher nowadays. He's calmer the way he finishes – you see he is composed.
"It's the decision-making that is right. He didn't try to smash it. He took in information before he got the ball, and what he decided to do was because of where the keeper was. It's not so much the technical movement, it's making the right decision at the right moment."
The Frenchman also expressed his hope that Ramsey, who has 18 months left on his contract, will remain at Arsenal. "We want him to stay, and he will be an important player for the future of the club – he is an important player for me and for the club," he said.
Wenger added that Arsenal must remain focused for the second leg in Moscow next Friday if they are to progress in the Europa League, which is almost certainly Arsenal's only route into the Champions League next season. "We have to go there with the right focus and try to win the game," he said. "We need to keep our feet on the ground, be humble and try to do our job well."
CSKA Moscow manager Viktor Goncharenko was left ruing his decision to try to play an attacking game at The Emirates. "They outperformed us greatly. It's not a great result for us," he told reporters. "We played very open football. But playing open football against Arsenal was a great disaster."