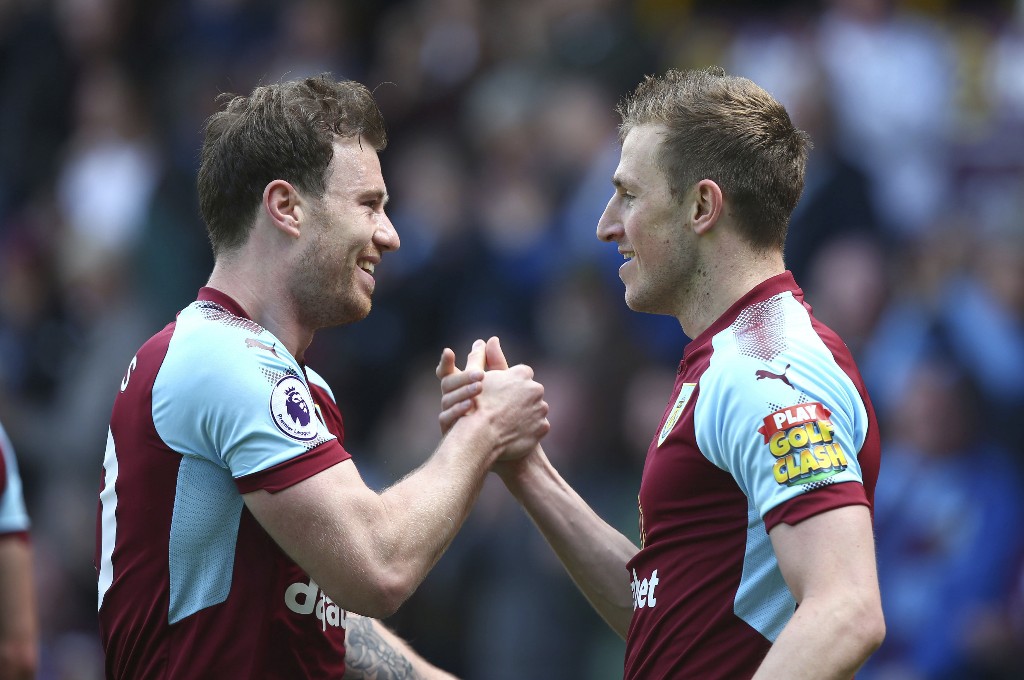 Burnley started the English Premier League as one of the favorites for relegation and will likely finish it with a place in the Europa League.
The unlikely prospect of European soccer at Turf Moor drew ever closer after Burnley defeated Leicester 2-1 on Saturday to cement seventh position in the league, nine points ahead of its beaten opponent in the standings.
Provided Southampton does not win the FA Cup instead of other semifinalists Chelsea, Manchester United and Tottenham, seventh place would be enough for a spot in the Europa League.
Sean Dyche's side did the damage in the first 10 minutes, former Leicester striker Chris Wood and defender Kevin Long putting them 2-0 ahead.
Jamie Vardy's 72nd-minute strike made it a nervy finish but the hosts held on to record a fifth straight win for the first time in half a century.
Burnley had been reluctant to talk about the possibility of qualifying for Europe but after last weekend's results, when it beat Watford and Leicester lost to Newcastle, the veneer slipped. It is more than 50 years since the Clarets have been involved in a continental competition.
Dyche's remarkable success has been built on a small, tight squad and meticulous preparation, things that would be severely tested by the Europa League.
Yet Dyche said: "How can there be a negative? Five-and-a-half years ago, we were 16th in the Championship. It's impossible for there to be a negative.
"For Burnley Football Club even to be spoken about, it's a long, long way from where we were. It's a long, long way from where we were at the end of last season. We'll see where it goes. We're in very good shape."