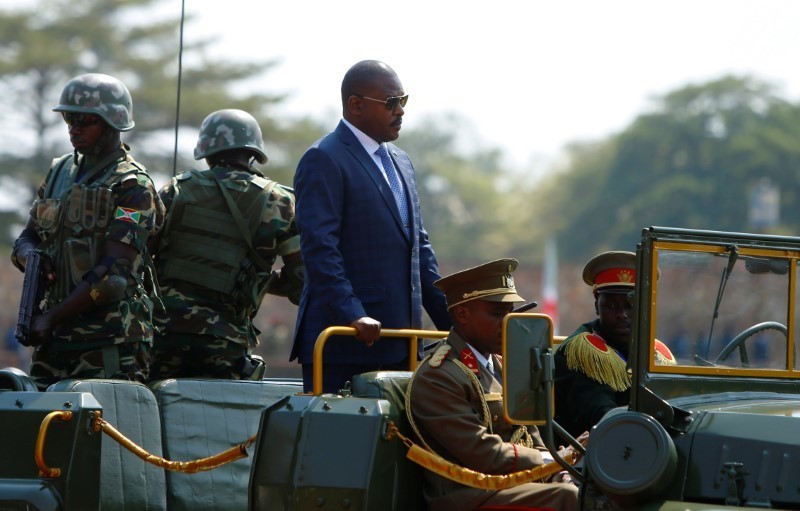 Burundi's President Pierre Nkurunziza replaced his foreign minister with the former head of the ruling party's youth wing less than a month before a constitutional referendum that could keep him in power until 2034.
Nkurunziza's office said in a statement late on Thursday that Ezéchiel Nibigira, former chief of the ruling CNDD-FDD party youth wing, known as Imbonerakure, will take over the foreign affairs docket from Alain-Aimé Nyamitwe, who was appointed to the post in 2015.
The move was part of a broader cabinet reshuffle that brings in five new faces, including former senator Evelyne Butoyi who becomes the new minister of youth and information technology. She was a top CNDD FDD party official in the past in charge of communication.
Burundi was plunged into a crisis in 2015 which has killed hundreds and left the economy moribund after Nkurunziza said he planned to run for a third term, a move the opposition said was unconstitutional and violated a peace deal that had ended the country's civil war in 2005.
Nkurunziza was re-elected, but some of his opponents took up arms against him. Rights groups say an estimated 400,000 people have sought refuge from the violence in neighboring countries.