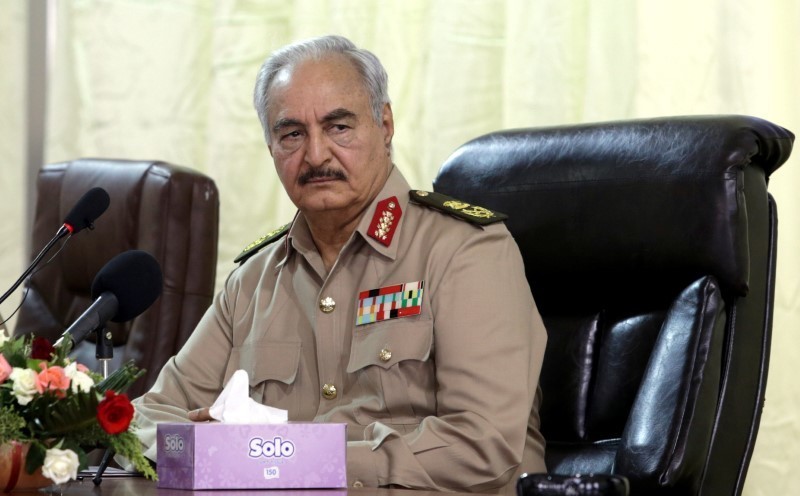 Khalifa Haftar, the powerful military commander who is the dominant figure in eastern Libya, will return to Benghazi on Thursday, a spokesman for his forces said on Wednesday, after receiving medical treatment in Paris.
Haftar had been in Paris on a foreign tour two weeks ago and his spokesman said he was treated there after feeling unwell.
From Paris, Haftar flew to Cairo for talks with officials from Egypt, his main backer, several Libyan and Egyptian sources told Reuters.
Haftar, 75, has long been seen as a likely contender for national power, and reports about his health sparked a flurry of speculation inside Libya.
A representative of his Libyan National Army (LNA) said that on his return, Haftar would take part in celebrations marking the anniversary of his "Karama" (Dignity) campaign, the military operation he started in 2014 to drive Islamist militants out of Benghazi.
He declared victory in July 2017, though sporadic fighting continued until late last year.