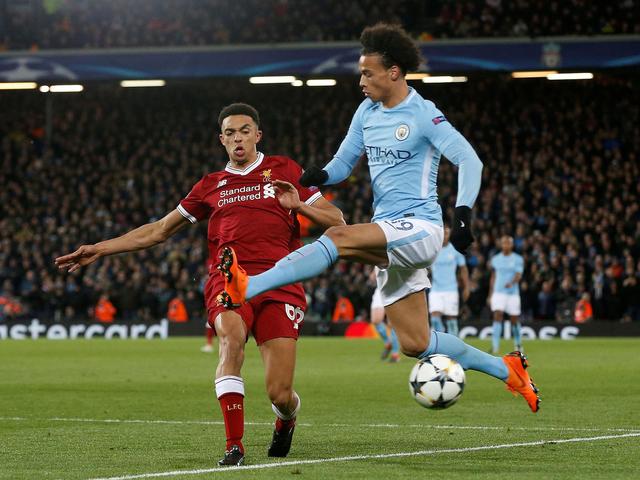 A magnificent, memorable victory, the second over Manchester City in the space of three months, but one question will dominate the thoughts of everyone connected with Liverpool over the coming days: will it be enough?
After their limp and careless display, that question also provides City with their one saving grace. If any side is capable of turning this contest around, it is Pep Guardiola's. If any is capable of throwing away a three-goal advantage, it is Jürgen Klopp's.
The worry for City and the neutral, however, will be that this Liverpool team is gradually becoming more confident in its own skin and improving at that intangible thing called 'game management'. Since the arrival of Virgil van Dijk and the replacement of Simon Mignolet with Loris Karius, the individual errors that let Klopp's defence are seen less frequently. 
While the first half hour and the three goals will take up most of the post-match attention, it should not be ignored that Liverpool protected their lead under increasing pressure for more than 60 minutes. 90 more to go. 
Much was made of Anfield's atmosphere in the build-up, especially the welcoming of the respective team buses, but a home draw in the first leg worked in Liverpool's favour in a slightly different, more unexpected way.
Playing in front of their own supporters first was considered a disadvantage by some, but it put the onus on Klopp's side to win and win handsomely. There could be no barrier to their cavalier attacking style. There was no subconscious sense that a draw would do.
That same sense perhaps hindered City. Guardiola's side were not their usual selves and appeared scared to overcommit, slow in the transitions and overlaps which usually overwhelm opponents. 
Once behind in the first half, they collectively struggled to judge whether to attack and regain a foothold in the game or sit in and accept probable defeat. This indecision only led to more Liverpool goals. Klopp's side, on the other hand, were uninhibited, knowing they had a chance and they had to take it.  
Salah's supreme positioning makes scoring look easy
What is the secret behind Mohamed Salah's 38-goal season? The Egyptian is a remarkable player, and does more than purely put the ball in the net, but so much of what he does is good because it is simple. So it was with Liverpool's opener.
After initiating a counter with a typical sprint deep out of his own half, he slipped Roberto Firmino in on the right and made his way towards the penalty spot. When Ederson blocked Firmino's attempt, Salah carried on moving towards goal, gambling that Firmino might stick a boot in on Walker and send the ball his way. The gamble paid off.
Rarely do you see old-fashioned 'poacher' types nowadays. The modern game demands more from its forwards, as the development of a certain Roberto Firmino shows, but Salah alongside him is showing the eternal value of taking up predatory positions, reaping the rewards and making this football lark look easy.
Pep Guardiola's accepted status as world football's most innovative coach will not change on the back of this result, but the defeat only adds to his curiously poor away record in European knock-out ties. 
Of his 23 Champions League career away legs, the Catalan's teams have only won five, drawing 10 and losing nine. Not many of those are dead rubbers where the hard work has been done in the home leg, either. 
Why does such an outstanding manager struggle in this type of encounter? The temptation is to say that he is so dogmatic, so unflinching in his expansive approach that it leaves holes open for home sides to exploit.
There were concessions here, though. This was not the free-flowing feats that are usually served up at the Etihad. City seemed conscious of the danger Liverpool posed and Guardiola has successfully adapted his style to Klopp sides in the past. 
Perhaps it is simply a matter of striking the right balance. His players certainly failed to do that here.
The biggest surprise from the teamsheets was Raheem Sterling's place among the substitutes. 
Sterling has enjoyed an excellent campaign this year, but has wilted on previous returns to Anfield, even once being dominated by the forgotten Jon Flanagan. His display here in January, amid the usual boos and jeers, was perhaps his worst of the campaign.
The 23-year-old is a stronger character than many give him credit for, but Guardiola's decision to take him out of the firing line for this first leg was intriguing. Was it a concession to the Anfield atmosphere, or done in the hope that Sterling would settle better as a second-half substitute?
He was introduced in the 57th minute and predictably greeted as a "greedy bastard" but, as on his previous visits, struggled to make an impact. Like three months ago, Andy Robertson had the measure of his man and Sterling's frustration told with a late cynical foul on Wijnaldum.
Next Tuesday may be different but this was another unhappy return to Anfield for its former prodigy.