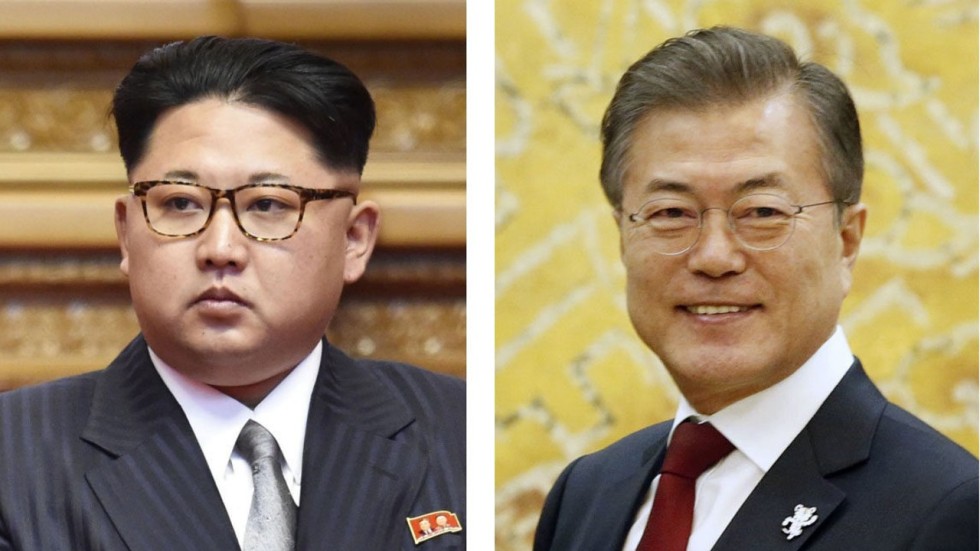 North and South Korea connected a first ever hotline between their respective leaders Friday, exactly a week before a much anticipated inter-Korean summit.
South Korean President Moon Jae-in is set to meet his North Korean counterpart Kim Jong-un on April 27 for the first summit of its kind in over a decade.
They will hold talks at their border, which has remained closely guarded since the 1950-53 Korean War.
While the leaders are yet to use the new hotline, the South called the North Friday without any problems.
"It was as if we were talking to a neighbor right next door," a Seoul presidential official told reporters, according to local news agency Yonhap.
North Korea then reportedly tested the line to make sure Kim would be able to call from his side.
It is expected the two leaders will speak via the hotline before talking in person next Friday — a far cry from years of minimal inter-Korean cooperation.
The Koreas have agreed to broadcast the summit live, raising hopes that they have already made enough diplomatic headway to reach a positive agreement towards the North's peaceful denuclearization ahead of a planned meeting between Kim and United States President Donald Trump in May or June.