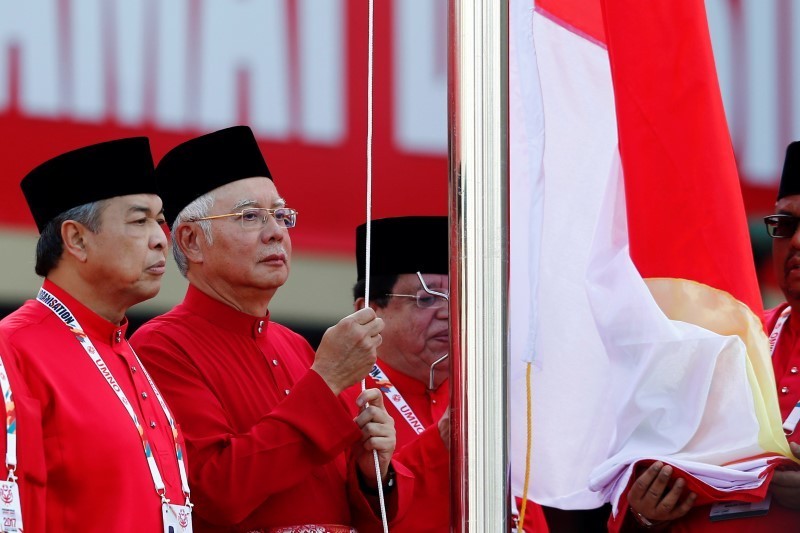 Malaysian Prime Minister Najib Razak is expected to announce the dissolution of parliament on Friday, a government minister said, paving way for what is expected to be the toughest ever general election for his long-ruling coalition.
Najib is under pressure to secure a strong mandate as he grapples with a multi-billion dollar scandal at a state fund and public anger over rising living costs.
To do so, he must fend off an unprecedented challenge from his old mentor, former prime minister Mahathir Mohamad.
The prime minister will likely dissolve parliament on Friday after he chairs a weekly cabinet meeting, Abdul Rahman Dahlan, the minister in charge of the economic planning unit, said on Tuesday.
"I think it's Friday, probably … traditionally we'll have our manifesto launch after parliament dissolution, so the manifesto is going to be launched this Saturday," he told Reuters.
The dissolution of parliament paves the way for a general election. The date of the vote will be announced by the Election Commission after the dissolution of parliament.
The New Straits Times newspaper cited unidentified sources as saying preparations were underway for Najib to call the election after Friday prayers this week.
Najib's United Malay National Organization party has led every multi-ethnic coalition since Malaysia emerged from British colonial rule in 1957.
Najib only narrowly won the last election in 2013 after losing the popular vote to an opposition bloc, now led by Mahathir, who is 92.
Mahathir has emerged as Najib's fiercest critic over his handling of a scandal surrounding losses at the 1Malaysia Development Bhd (1MDB), a state investment firm.
Najib has denied wrongdoing.
A general election must be held by August.
The opposition has complained that two recent steps backed by the government will boost Najib's chances at the polls.
Last week, parliament approved a plan to redraw constituency boundaries for more than a third of its seats, changes that critics say will help Najib.
On Monday, parliament passed a bill outlawing fake news and setting jail of up to six years for violators.