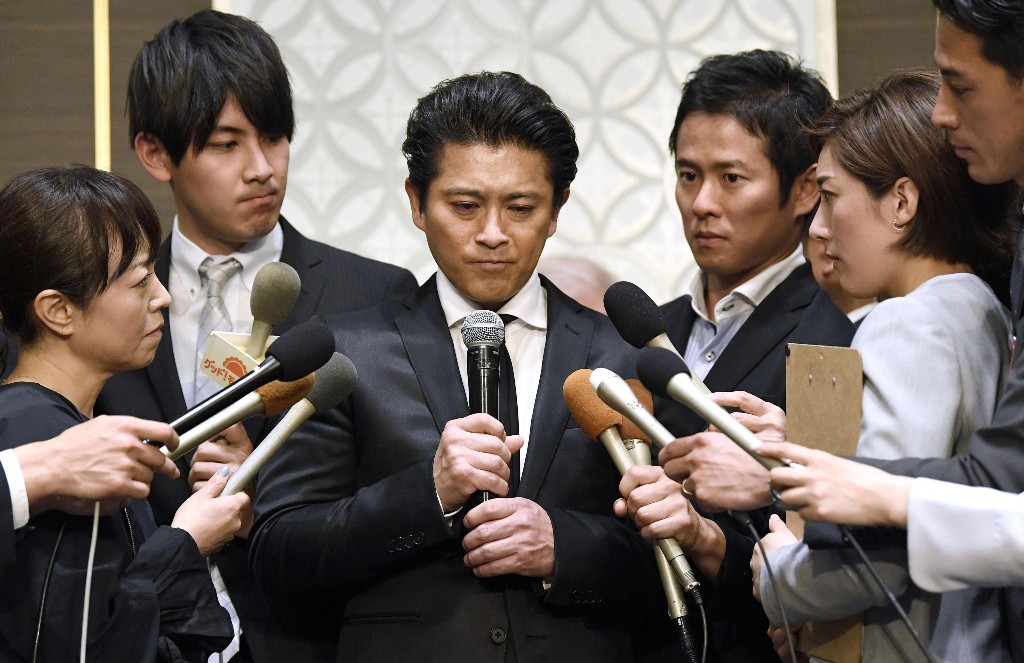 A member of the popular Japanese all-male pop group Tokio on Thursday apologized for kissing a teenage girl at his home.
Tatsuya Yamaguchi, 46, said he would suspend work with his band and other entertainment projects.
Yamaguchi acknowledged at a news conference he forcibly kissed the girl at his home in February when he was heavily drunk. The girl, who was with her friend, fled and reported to police, which prompted an investigation.
Yamaguchi has not been charged and his agent, Johnny & Associates, said in a statement that the two sides have reached a settlement. Japan's NHK national TV said that prosecutors are likely to drop the case after the girl's side retracted their complaint.
"I'm so sorry that I caused her to suffer," Yamaguchi said, crying. "As a minor, she must have been frightened by an adult male."
Yamaguchi said he was not aware of what he had done to the girl until he was contacted by police over the case.
Yamaguchi and other members of the group are working as "special ambassadors" on an Olympic and Paralympic Flag Tour project to promote Tokyo's 2020 Olympics.
The Organizing Committee and the Tokyo metropolitan government are co-sponsors.
"Given Mr. Yamaguchi's significance to us as a special ambassador to the Flag Tour, it is very disappointing for Tokyo 2020," the organizers said in an email to The Associated Press. They will discuss how to respond to the situation.
"It's extremely regrettable. That's all I can say," Tokyo Gov. Yuriko Koike said.
In the last few weeks, a top Finance Ministry bureaucrat has resigned over sexually suggestive remarks to a female reporter, and the governor of Niigata prefecture stepped down after acknowledging he gave cash and gifts to women he dated.