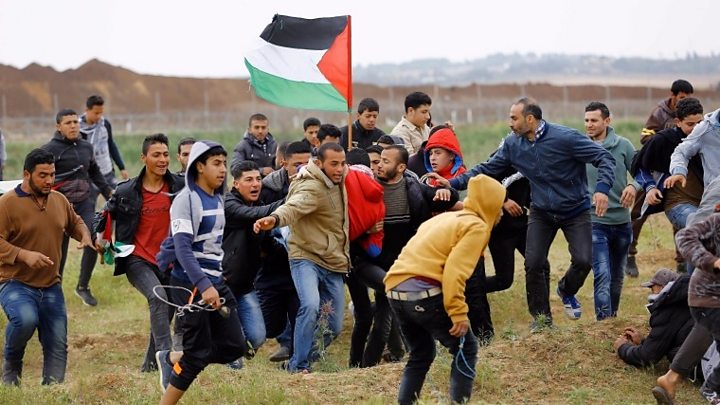 Six Palestinian protesters were wounded on the Gaza-Israel border on Friday as Israeli troops fired on demonstrators hurling stones and burning tyres near the frontier fence.
One of the Palestinians was in critical condition, Palestinian medics said, as a protest dubbed "The Great March of Return" moved into its third week.
An Israeli military spokesman its troops were "responding with riot dispersal means while also firing in accordance with the rules of engagement".