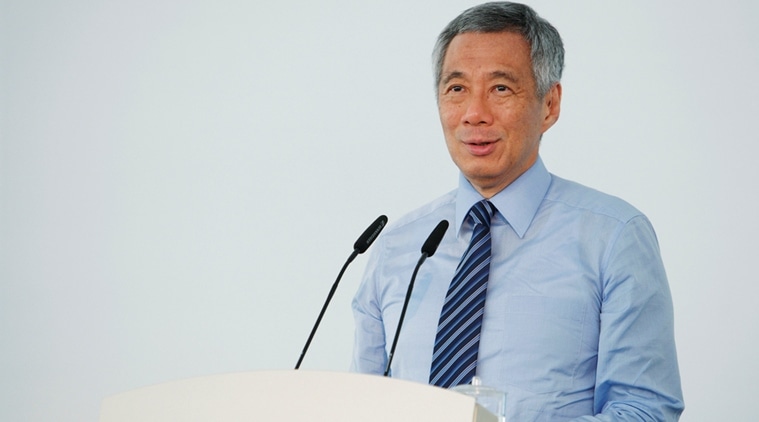 Singaporeans are not used to uncertainty when it comes to their future political leaders.
Only one party has ruled the island-state since its independence more than 50 years ago, and there have been only three prime ministers. When founding father Lee Kuan Yew handed over the reins to cabinet colleague Goh Chok Tong, who in turn gave way to Lee's son and current prime minister Lee Hsien Loong, the changes were fixed long in advance.
But with Lee Hsien Loong making it clear he is ready to stand down in the next couple of years, no obvious successor has yet emerged from a group of 16 ministers tasked with picking a leader from within their ranks to take Singapore into a new era.
The protracted process, portrayed as an experiment in democracy in the ruling People's Action Party (PAP), has already caused a rare disagreement between the current and former prime ministers, and raised questions about whether there is enough time to groom a capable successor.
The uncertainty comes at a time when Singapore is facing some major challenges if it is to remain as vibrant and prosperous in the future as it is today. Among the issues is the impact of a rapidly ageing population on the island state's finances, the increasing competition it faces for its traditional business strengths – such as its thriving port – and how to handle the growing dominance of China in the region as both an economic and political power.
Eugene Tan, an academic and former nominated member of the Singapore parliament, told Reuters there appeared to be a "delay" in picking a new leader because of a "lack of consensus".
He added that it was not clear whether this lack of consensus was within the group of ministers or because Lee Hsien Loong has decided more time is needed for his successor to be identified.
PM Lee told reporters at a press conference in London on Friday: "I'm quite confident that gradually they (the group of ministers) are beginning to have a sense of one another and who they would like to have to lead them."
 Lee has previously said he will not appoint any new deputy prime ministers in a cabinet reshuffle due this week, suggesting that there is unlikely to be much of a hint about succession in the announcement.
Spokespeople for the PAP did not respond to multiple requests for comment from Reuters for this story. The Prime Minister's Office declined comment, saying it was a matter for the party and not the government.
Little information has been released about how the 16 ministers are going about their task.
BEHIND CLOSED DOORS
The process of selecting the leader within the PAP – which has governed Singapore since its split from Malaysia in 1965 and has never seen its support drop below 60 percent in an election – has always been opaque.
Reports from the Straits Times newspaper, which is often seen as close to the government and the PAP, indicate that previous succession decisions were made swiftly and well ahead of any handover.
The decision to pick Goh, the successor to Lee Kuan Yew, was "made over coffee, orange juice and chocolate cake" by a group of party leaders some six years before he took office in 1990, the newspaper said in an article in January.
Picking Lee Hsien Loong appeared even easier – made "over lunch" in 1990 – some 14 years before he became prime minister in 2004, it added.
This time, the decision to find a replacement for 66-year-old Lee Hsien Loong has been put in the hands of the so-called "fourth generation" of 16 leaders – all ministers but some not yet in the cabinet.
PM Lee has previously said he does not think any of his four children will enter politics.
"One of the criticisms from the outside of Singapore is that it is too familial, that the Lee family had too much of an impact. Now, there's nobody obvious to succeed him, so that's good," said Peter Schwartz, a distinguished international fellow at the Centre for Strategic Futures in the Singapore prime minister's office.
The long process has led to the disagreement with former premier Goh.
In a Facebook post in December, Goh called for Lee Hsien Loong's successor to be chosen by the group of ministers within six-to-nine months. Lee responded by saying Goh was "speaking from the privilege of watching things rather than being responsible to make it happen".
In a joint statement in January, the fourth generation leaders said they were "keenly aware" of the "pressing issue" of succession and would pick a leader "in good time".
LACK OF BUSINESS EXPERIENCE
While Singapore media and political analysts have picked three candidates as possible successors – Finance Minister Heng Swee Keat, Education Minister Ong Ye Kung and cabinet member Chan Chun Sing – the absence of a clear frontrunner has triggered debate. For Factbox, see
Straits Times Deputy Political Editor Elgin Toh wrote in January that PM Lee should consider leading the country beyond the age of 70 to allow for more time for a replacement to be groomed.
Tan said it was "more likely than not" that Lee would lead the party in the next election, which must be held by early 2021.
While the PAP received almost 70 percent of votes at the last election in 2015, some critics say signs of growing insularity of its political elite mean it is not immune to the risks of a public blowback at a future election.
In his latest book 'Singapore Incomplete', long-time critic of Singapore and professor at Hong Kong Baptist University Cherian George, said one of the most worrying signs for the cabinet was its "failure to induct Singaporeans from the private sector".
 He said the cabinet needs more than a few ministers who "have developed the instinct to respond creatively to economic crises".
All three of the touted successors certainly appear cut from the same cloth. They are all ethnically Chinese men who went to the same high school, Raffles, and studied in British universities under government scholarships which contractually binds high-performing students to return to Singapore to work in the government.