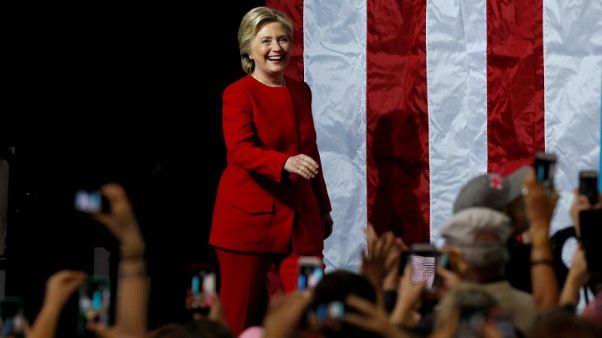 The U.S. Justice Department is announcing it has named a top prosecutor to oversee the production of documents demanded by Congress and is producing 3,600 pages of additional records on Monday.
The House Judiciary Committee has sought documents reviewed by the Department of Justice Office of the Inspector General related to the FBI's investigation of Hillary Clinton's use of a privately owned email server while secretary of state.
Justice Department spokeswoman Sarah Isgur Flores said late Sunday that Attorney General Jeff Sessions and FBI Director Christopher Wray asked U.S. Attorney John Lausch in Chicago to oversee the production of records at an "acceptable pace and that any redactions are necessary and consistent under the relevant laws and regulations".
 The FBI said last month that 54 FBI staff are working each day in two shifts to review documents, twice the prior number. The Justice Department said that on Monday the FBI is producing 3,600 pages of additional material requested by the House Judiciary Committee.
The Inspector General's initial request for information resulted in production of over a million pages of material, the majority of which was not relevant to the FBI's investigation, the Justice Department said.
These documents include grand jury material, classified information, and information about unrelated and ongoing investigations that must be redacted before it can be disclosed to Congress "and to avoid the appearance of political influence in criminal prosecutions," the Justice Department said.
On Saturday, President Donald Trump tweeted about the delay in producing documents. "What does the Department of Justice and FBI have to hide? Why aren't they giving the strongly requested documents (unredacted) to the HOUSE JUDICIARY COMMITTEE? Stalling, but for what reason? Not looking good," he wrote.
 In October, Republican lawmakers launched investigations to examine several of Trump's longstanding political grievances, including the FBI probe of Clinton's emails.
Clinton was Trump's Democratic rival in the 2016 U.S. presidential election and faced questions about her handling of classified material after it became public that she used a private email server in her home for some of her correspondence.
After first clearing Clinton in the email probe, then FBI director James Comey announced 11 days before the election that the FBI had begun investigating a newly discovered batch of Clinton emails. Clinton has said Comey's letter to Congress on the issue tilted the race to Trump.