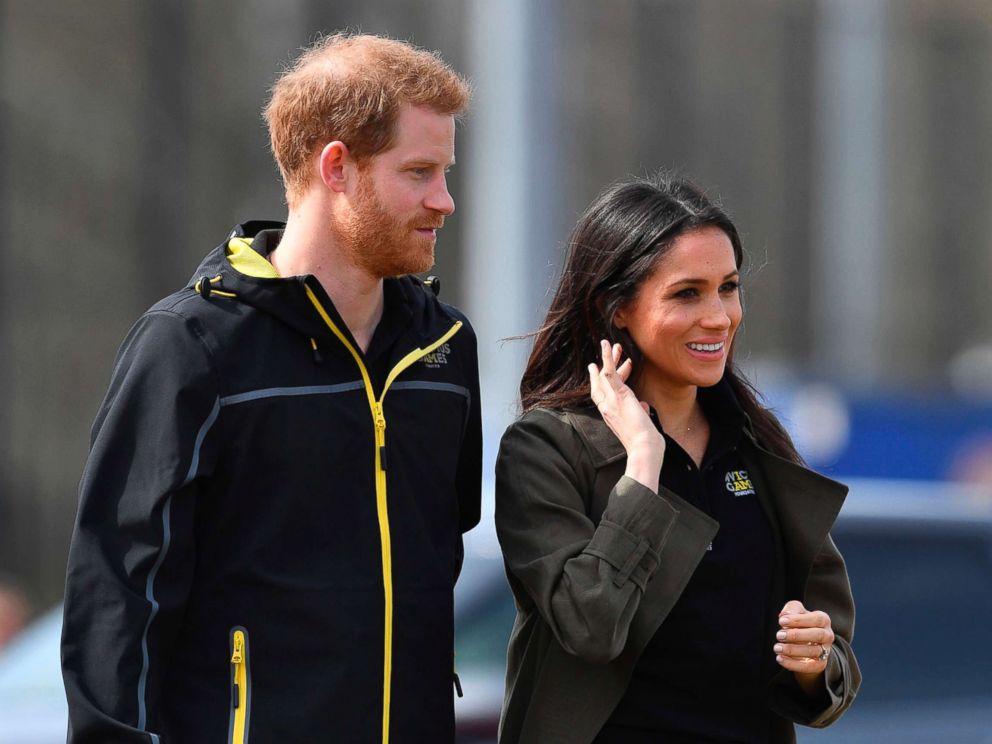 Britain's Prince Harry and his American fiancee Meghan Markle made their latest public appearance together on Friday to cheer on competitors hoping to be chosen for the UK team for the Invictus Games later this year.
Harry and Markle, who will marry at Windsor Castle on May 19, watched more than 400 service personnel at the University of Bath Sports Training Village in western England as they took part in trials for October's Games in Sydney.
Harry founded the Games, an international sports competition for wounded and sick serving or veteran military personnel, in 2014 and the couple were first pictured together at the opening ceremony for the event in Toronto last year.
The prince and his fiancee have carried out a handful of engagements across the United Kingdom since they announced they were getting married last November, drawing large, enthusiastic crowds.