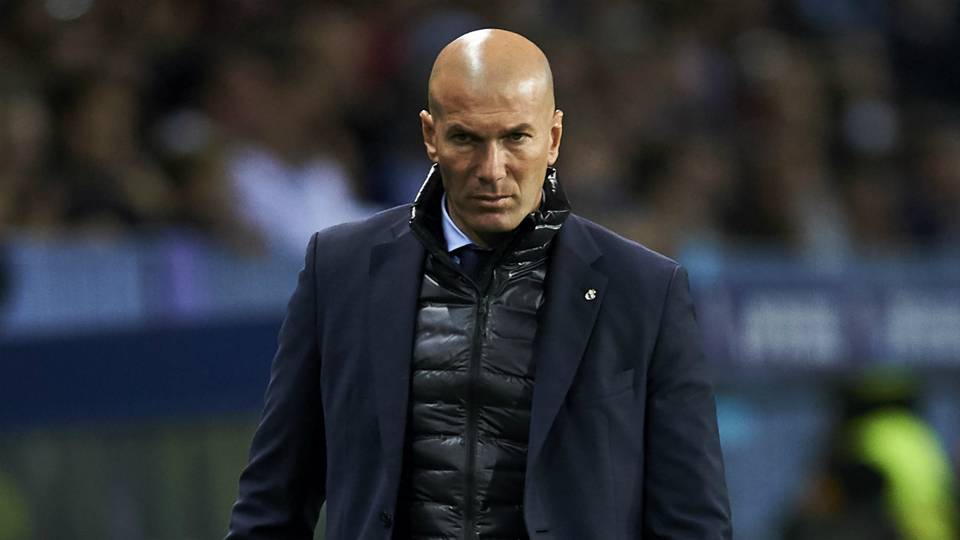 Zinedine Zidane has reaffirmed his desire to remain in charge at Real Madrid, regardless of whether they are successful in this season's Champions League.
Appointed in January 2016 following the departure of Rafael Benitez, the Frenchman has won back-to-back titles in Europe and also led the club to LaLiga glory last season.
 He once again has Madrid on course for Champions League glory this term – they hold a 2-1 aggregate lead over Bayern Munich heading into the second leg of their semi-final at the Santiago Bernabeu on Tuesday.
Los Blancos have struggled domestically this term, a lack of consistency ruining their title defence and leading to questions over the coach's future.
Zidane, though, is determined to stick around in the Spanish capital.
"It doesn't depend on the Champions League at all. I've said many times that I'm a coach right now and that I'd like to continue and stay at the club," he told the media.
"But that's not important at the moment. What I care about, and what we all care about, is what we are doing right now.
"We are in the semi-finals of the Champions League. We are solely focused on the game and cannot speculate on anything else."
The Madrid boss also dismissed the suggestion he has become a cup expert, despite his astonishing track record in the Champions League.
"I really don't think that the idea of a cup and league specialist exists," Zidane added.
"Being a manager is a tough, complicated job. To be honest, it comes down to the results, that's what makes the difference.
"When things are going badly it's to be expected the coach takes some flak. Having said that, when things go well, it's normal that he also gets praised.
"I enjoy all facets of the job. We are not satisfied with our performance in the league because we want to do more. It didn't go that well for us this season but you have to accept that, while also agreeing to work harder.
"What we've achieved is not easy. It's never easy for anyone who plays or coaches here."
Zidane confirmed fitness doubts Isco and Nacho both trained with the rest of the squad on Monday ahead of the home game with Bayern.