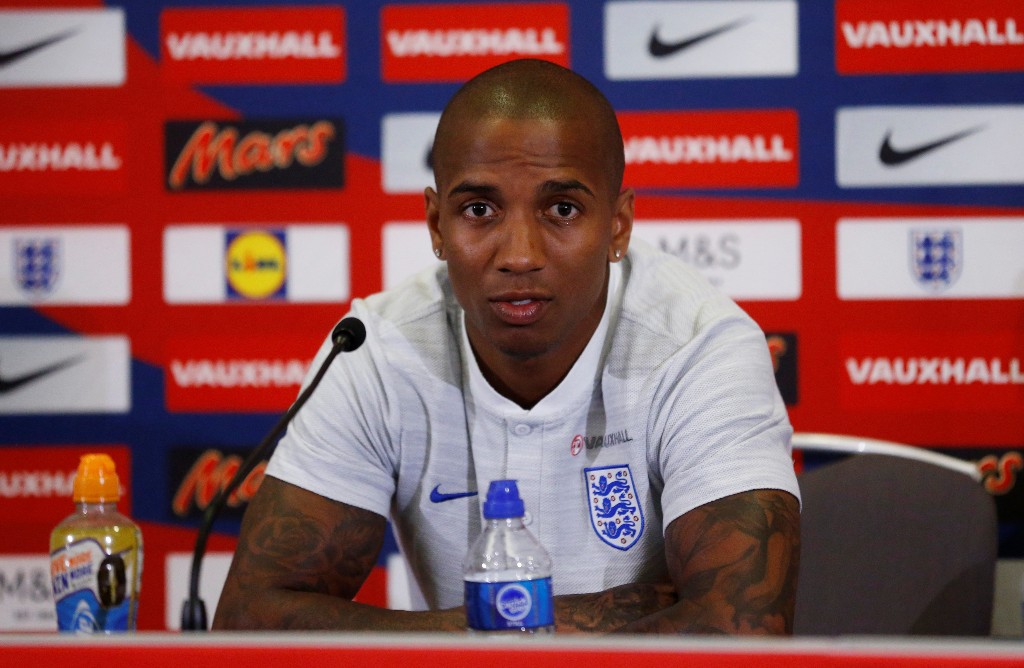 England's players have talked about the potential for racist abuse from spectators at the World Cup finals in Russia, defender Ashley Young has said.
Russia has pledged to crack down on racism as the country faces increased scrutiny ahead of the World Cup, which it will host from June 14 to July 15 in 11 cities.
FIFA fined Russia 30,000 Swiss francs ($30,232.79) earlier this month for discriminatory chants by fans after racist abuse was directed at French players during a friendly in St Petersburg in March.
"I'm sure we'll talk about it and we have talked about it, in the squad, in what to do and what not to do," Young told British media.
"Hopefully FIFA, if anything is to come about, will be able to deal with it. Whether it's going to happen, whether you are on the pitch, I'm not sure how you react to it."
England have been drawn in Group G at the World Cup and play their first match against Tunisia in Volgograd on June 18.