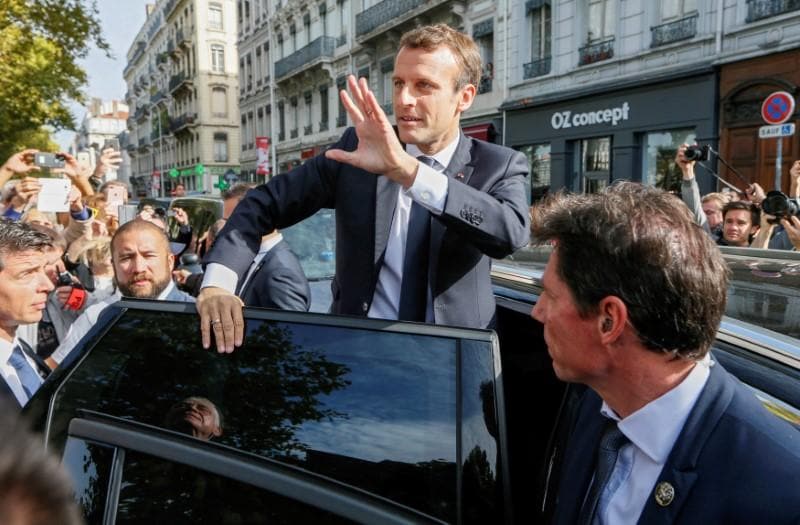 President Emmanuel Macron on Saturday underscored New Caledonia's importance to France, but stopped short of calling for the territory's residents to vote against independence in a forthcoming referendum.
The Indo-Pacific island, some 1,200 km (750 miles) off the east coast of Australia, will vote in November on whether to remain French, marking the culmination of long talks over its future.
As the referendum approaches, tensions have been simmering on the island, where fighting erupted in the 1980s between supporters and opponents of independence.
"It's not for the head of state to take a position on a question that is only being put to the people of New Caledonia, and such a positioning would only disturb the debate," Macron said in a speech at the end of a three-day visit to the territory.
 He then added: "France would not be the same without New Caledonia."
Denise Fisher, a former Australian consul-general in the territory, said on Thursday that some in the pro-independence camp had threatened to boycott the vote.
Recent polls show a majority of people against breaking with France.
Macron – who this week called for a new strategic alliance between France, India and Australia to respond to challenges in the Asia Pacific region – also highlighted the nickel-rich island's strategic importance in the face of growing assertiveness from China.
"In this region of the world, China is building its hegemony, step by step. It's not about fear-mongering, but about looking at reality," Macron said, adding that China was a partner but that its dominance could impinge on opportunities for others.
Australia and New Zealand have separately warned that China is seeking to exert influence through its international aid programme in the Pacific, which China denies.
 Earlier on Saturday, Macron paid homage to those killed in the "Ouvea cave massacre" 30 years ago, on one of the islands in the New Caledonia archipelago. Nineteen indigenous separatists and two French soldiers were killed after a hostage taking.