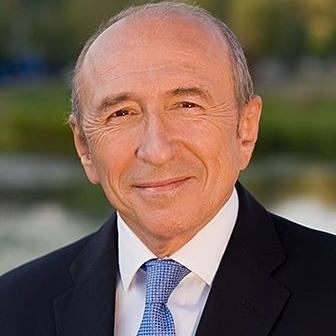 French authorities have thwarted a possible attack using ricin or explosives and arrested two brothers, the interior minister said Friday.
Gerard Collomb told BFM television that authorities were tracking extremist activity on social networks and identified two young men "preparing to commit an attack with explosives or ricin."
He said the young men were of Egyptian origin but didn't indicate their nationality or provide other details about where or when they were arrested. He said the men notably had tutorials on how to make poison using ricin.
Collomb said the brothers had been communicating on encrypted messaging app Telegram.
The anti-terrorism prosecutor's office and Collomb's office didn't immediately provide further details. His announcement comes as President Emmanuel Macron's government is under criticism for not preventing attacks like the one on Saturday, when an Islamic extremist stabbed five people in central Paris, killing one of them, and as France is still on edge after a string of other deadly attacks in recent years.
The assailant in Saturday's attack, a 20-year-old Frenchman of Chechen origin, had been on a watch list for radicals, like several others who have attacked France in recent years.
The assailant was killed by police, and a close friend of his was arrested and given preliminary terrorism charges Thursday night.