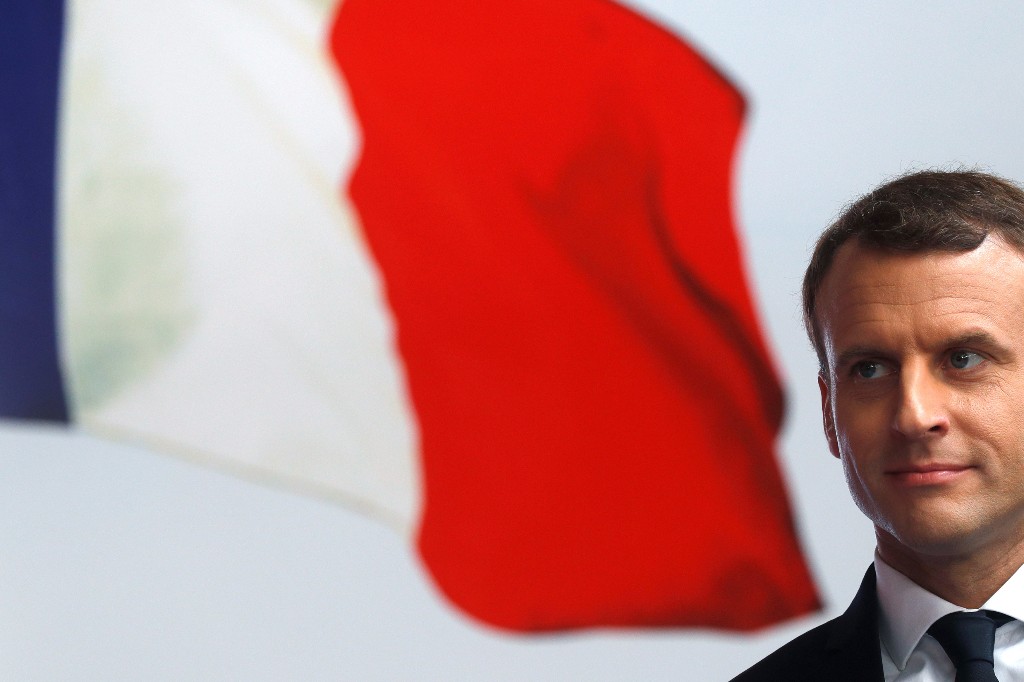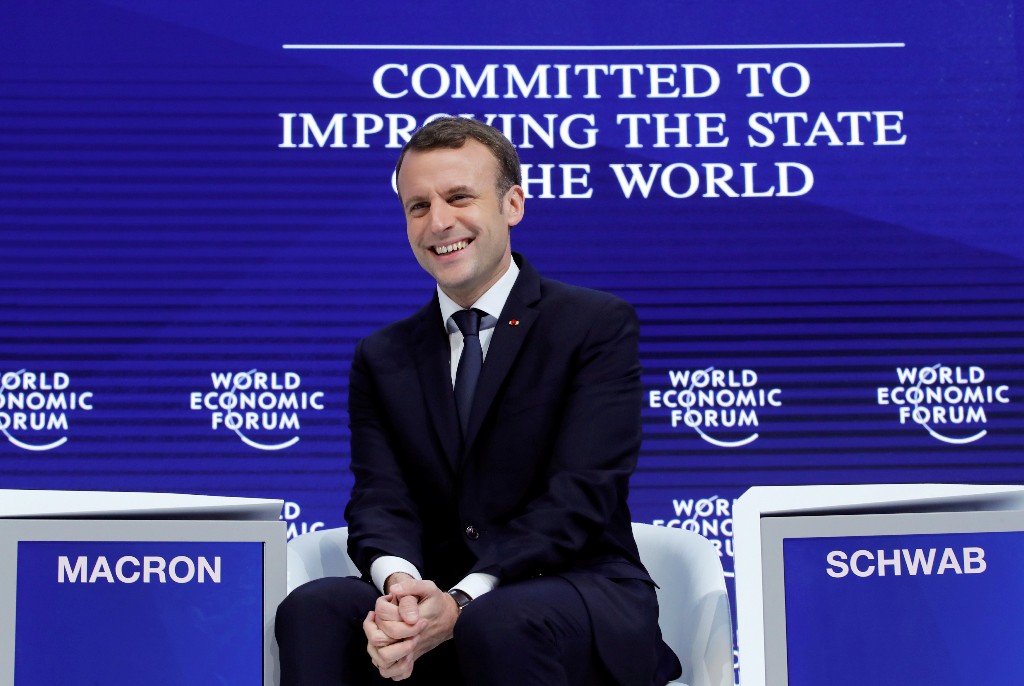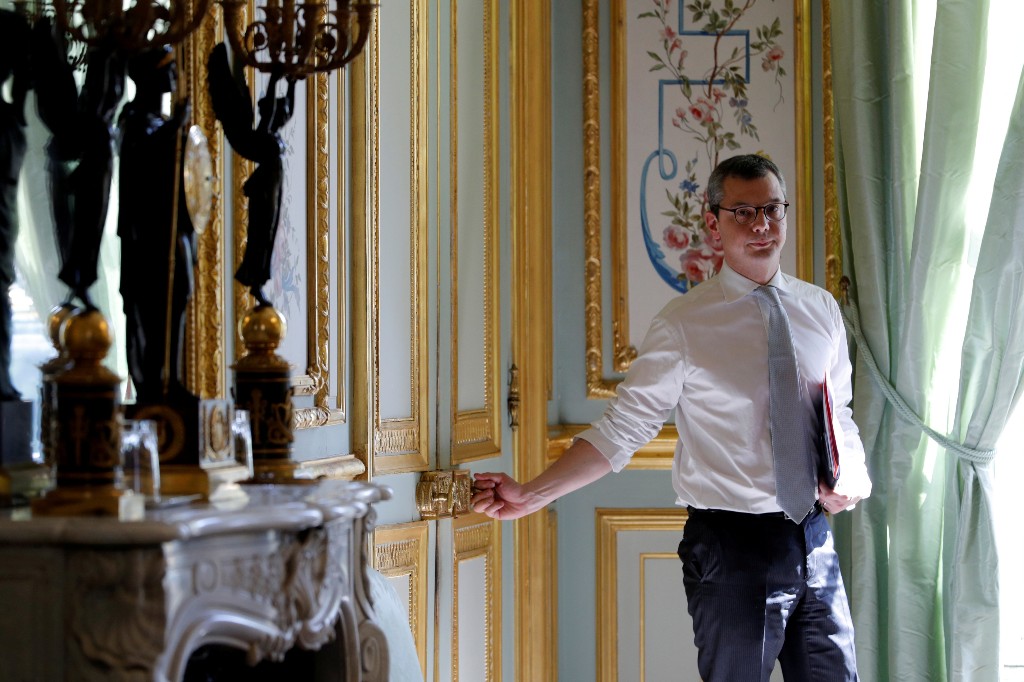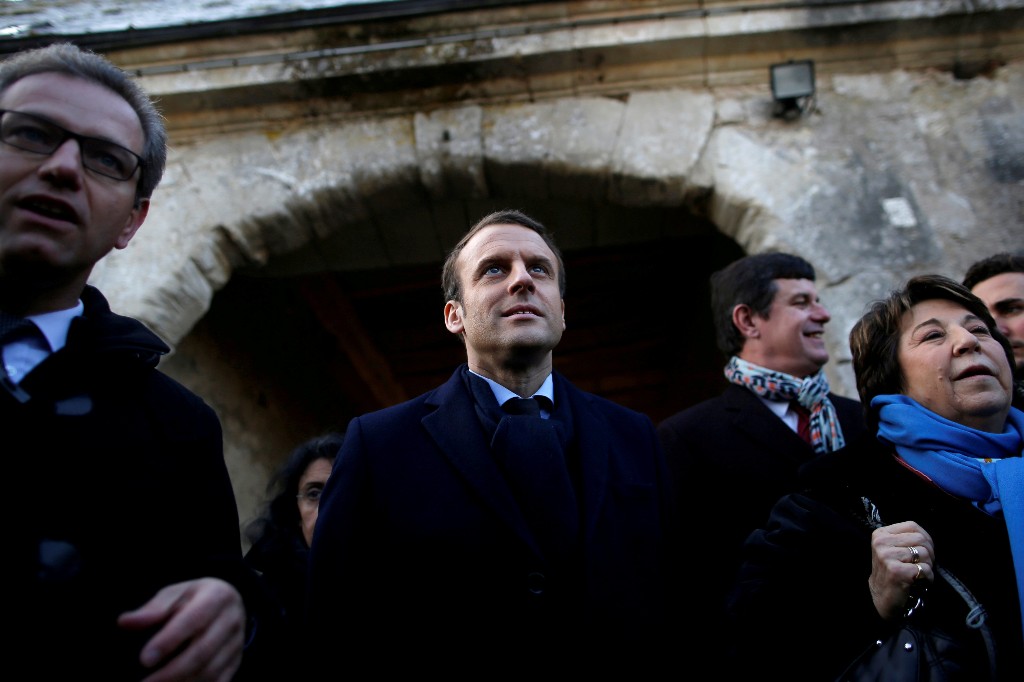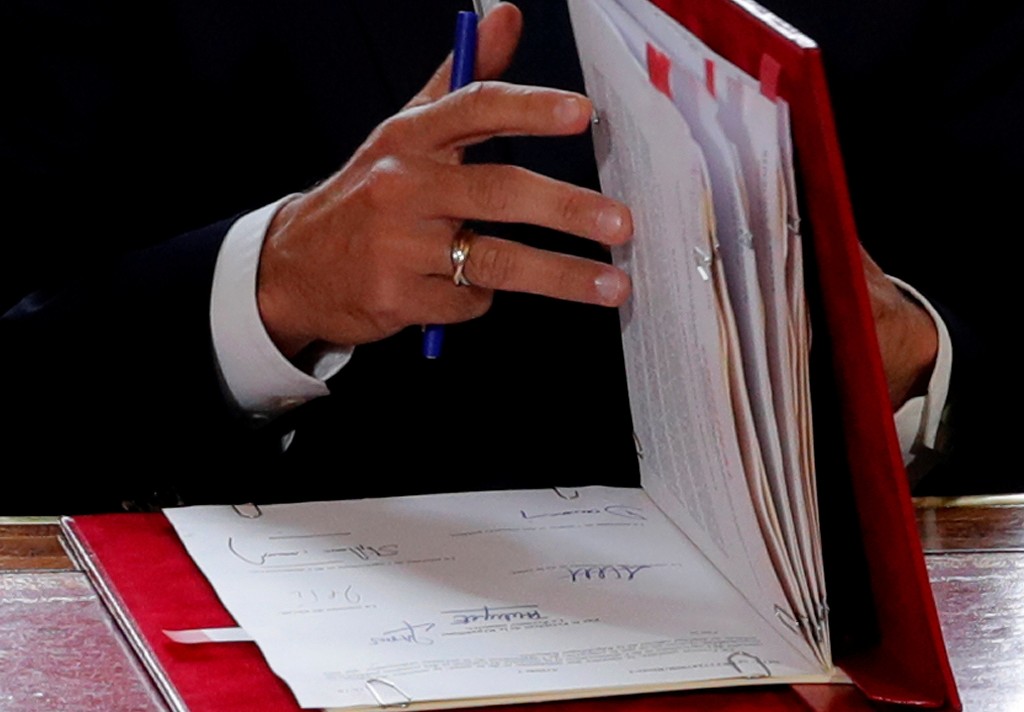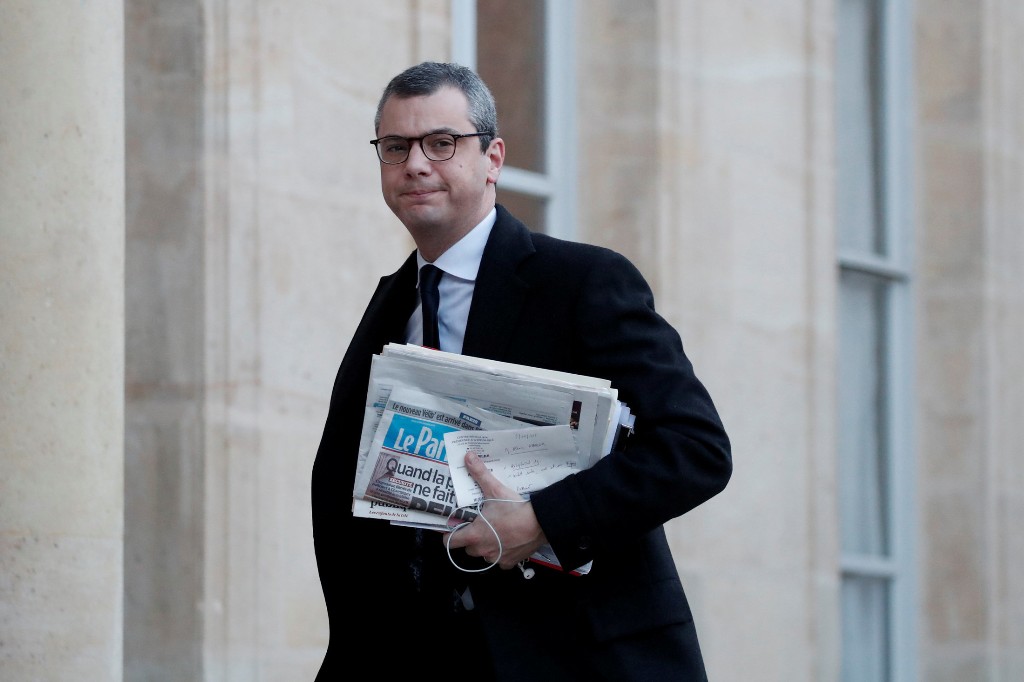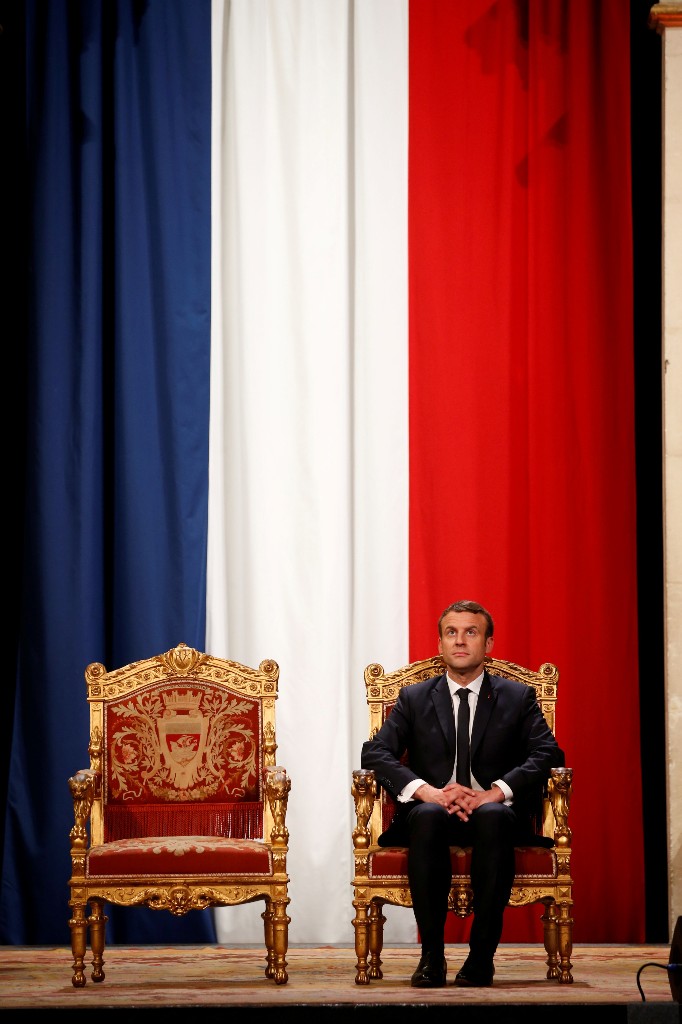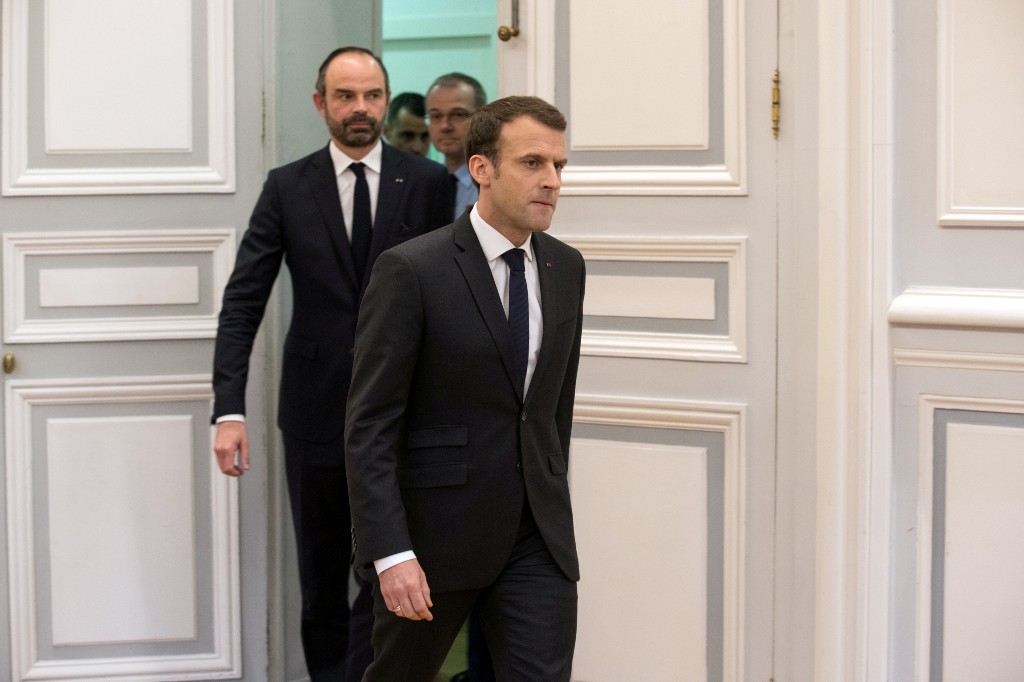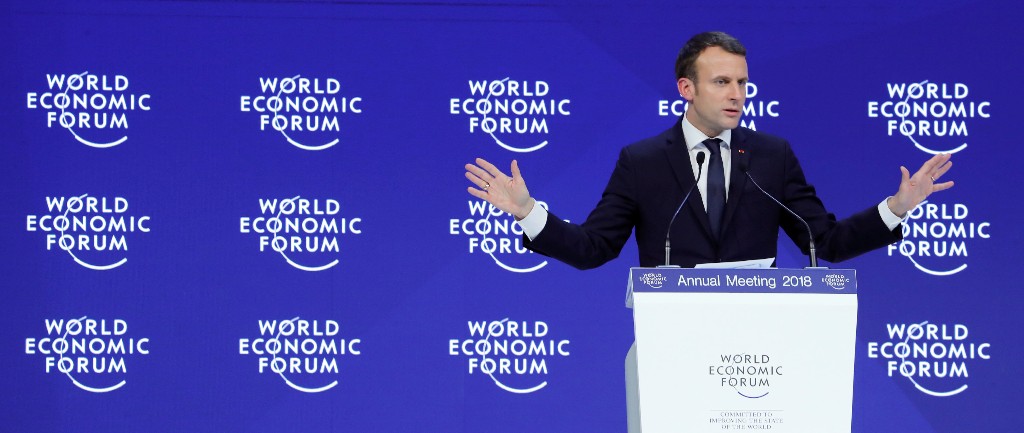 When Emmanuel Macron was gearing up for his presidential campaign in 2016, he set out on an unprecedented "great march" – a door-to-door campaign to hear voters' grievances in what promised to be a new, more open way of running the country.
A year after his election, things have not turned out that way, and a small but growing number of rank-and-file supporters has voiced frustration at a leadership style that is, by Macron's own admission, not always inclusive.
Surrounded by a small coterie of close aides, Macron is pushing through a series of contentious reforms with less consultation than is usual even for France, whose 1958 constitution gives the president wide-ranging powers.
The 40-year-old, described by one adviser as a hyperactive who needs little sleep, strongly defends his methods.
"I make absolutely no apology for the verticality of power," he told literary journal La Nouvelle Revue Française.
"I am proud of the choices that are being made, and I hate the process which means you have to constantly explain the reasoning behind a decision."
That grates with the likes of Corinne Lepage, a former minister under conservative Jacques Chirac who was one of the first well-known politicians to join Macron's campaign in 2016.
Initially won over by the ex-minister's charisma and a promise of doing politics differently, she said Macron's program was written behind closed doors by the same group of people now in charge at the Elysee.
"What I quickly found embarrassing is the contradiction between the bottom-up approach that was promised and sold to the French, and the reality," Lepage told Reuters.
"It's democratic centralism, the Soviet way. Completely vertical. And also very masculine."
Many grass root supporters, who set up thousands of "En Marche" committees across France during Macron's campaign, gave up when they realized their ideas did not filter through to Paris, she said.
While there is no sign of Macron changing tack, his popularity ratings have slipped to their lowest point since he took office, with only 40 percent of the population having a favorable opinion of him, according to a recent poll.
Among the reasons for weakening support is people's perception of an arrogant president worried about looking after the wealthy.
Despite being France's youngest elected leader, Macron has shown a sure-footed confidence in office so far, backed by a tight group of like-minded administrators – most of them men and dubbed the "Macron Boys", although there are women too.
Overseen by Alexis Kohler – who like Macron is an alumnus of the elite administrative school ENA and worked in the private sector – the core group of around a dozen members is responsible for driving the reform program.
It has done so at breakneck speed.
In just a year, Macron has made hiring and firing easier, slashed a wealth tax, launched an overhaul of the education system, unveiled plans to cut the number of lawmakers and confronted unions with a reform of the debt-laden railways.
"It's started like a sprint but will soon turn into a marathon," Kohler, 45, told Reuters in his gilded office, one room away from the president's.
"We're making plans rather far into 2018, even beyond that. We're working on the basis that we'll have the capacity to reform," he said.
That confidence – in a country where governments have long been forced to water down or scrap reforms in the face of political opposition and protests – comes from a centralization of power that is down as much to men as institutions.
Macron, who wrote his undergraduate philosophy dissertation on Renaissance Italian diplomat Machiavelli famed for his chilling guide to holding power, has ensured competing voices do not easily emerge.
He has capped the number of advisers ministers can have to 10, reducing their autonomy. When Macron was economy minister, he had 25 advisers.
Ministers also allow their press interviews to be proof-read by the Elysee – sometimes by Macron himself.
Many members of the cabinet are technocrats still widely unknown to the public. The prime minister, a former conservative mayor, has had to share advisers – often Macron loyalists – with the president.
Streamlined decision making goes hand-in-hand with tight control of the message, as an occurrence at the Elysee Palace in May last year underlined.
Kohler, Macron's most trusted adviser, wanted to ensure that French company Alstom was not sidelined by a proposed plan by German industrial giant Siemens to merge part of its operations with Canadian rival Bombardier.
Any such merger could have left Alstom, the maker of TGV high-speed trains, isolated and weakened.
"I need three months without any leaks," Kohler told the president's press adviser, according to a person present.
Unusually for such high-stakes cross-border deals, nothing leaked until the day a Siemens-Alstom merger was announced by the two companies four months later.
Perhaps surprisingly for a president hailed as a savior of progressive values in Europe and elsewhere, Macron's office also announced it would move the press room – a symbol of transparency and accountability – out of the Elysee.
Macron's "special adviser" Ismael Emelien has developed a communications strategy using Twitter and Facebook Live to cut out the media and produce slick snippets of presidential life.
Shortly after his election, Macron was given a huge parliamentary majority thanks to an electoral system specifically designed by post-war leader Charles de Gaulle to maximize presidential independence from parliament.
His lawmakers, many of them newcomers to politics, have diligently passed reforms sent their way, often via legal decrees meant to speed up debate.
For investors, the ability to deliver a modernizing program is positive for the French economy and wider euro zone.
But Macron's controlling style is not without risk.
Rivals and a handful of allies warn that the electorate could turn to populist parties in 2022 presidential elections if they feel their voices are not being heard by the presidency.
Although Macron's majority remains solid, some supporters, mostly hailing from the left, feel he has lurched to the right and bypassed parliament.
A particularly divisive immigration bill, which critics said was too tough and jarred with Macron's pro-refugee stance during campaigning, showed one of the first cracks in his support.
One Macron lawmaker voted against it and 14 abstained.
The defector, former Socialist Jean-Michel Clement, said there was a risk that France was drifting toward a situation where "parliamentary control is non-existent".
"Why was I the only one to vote against this bill when everyone thought it was a bad one? Because they're not answering the question," he told Reuters.
"Does that mean the executive branch has a stranglehold on the legislative branch? I think it does," he said.
And a draft constitutional reform to cut the number of lawmakers will tip the balance of power even more toward the president and the government and weaken parliament, he added.
The stakes are high: if voters conclude that Macron is merely the latest in a line of mainstream politicians that have let them down, that could benefit more extremist forces.
"The most disappointed ones won't give their vote to the president twice. When you have Marine Le Pen at 21 percent and Jean-Luc Melenchon at 20 percent, anything can happen tomorrow," said Clement.
Le Pen leads the far-right Front National party and Melenchon represents the far-left.
Advisers shrug off such criticism.
"He (Macron) says Nicolas Sarkozy and Francois Hollande's big mistake has been to try to mother the French," one top adviser said, referring to the previous two presidents.
"You have to accept the paternal side of the office, with all the unpopularity that it implies. Because a father is also a hated figure."