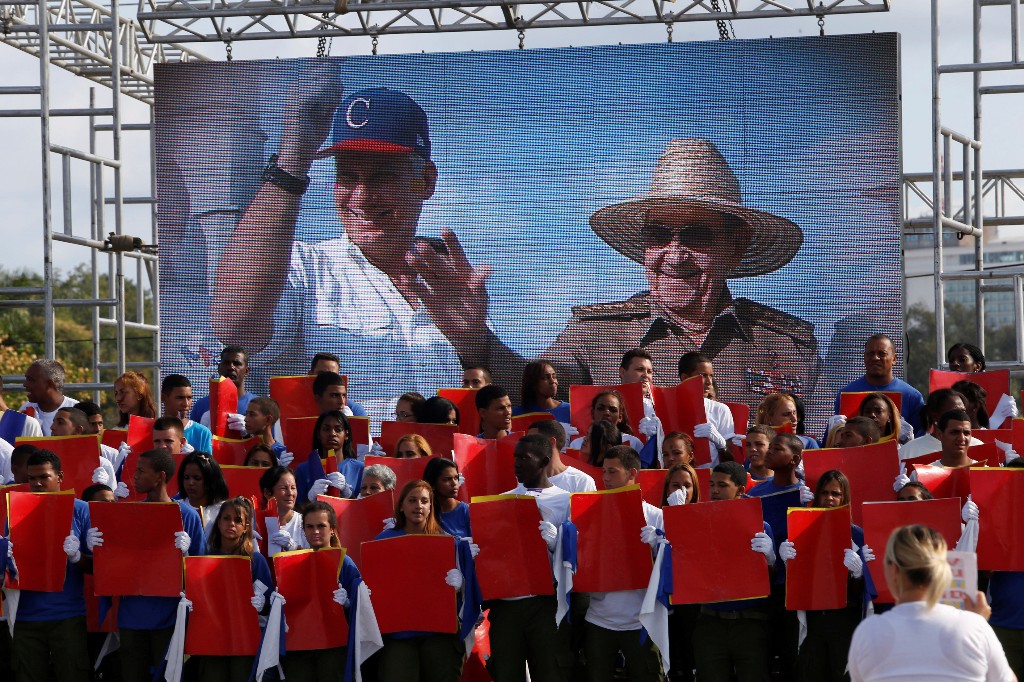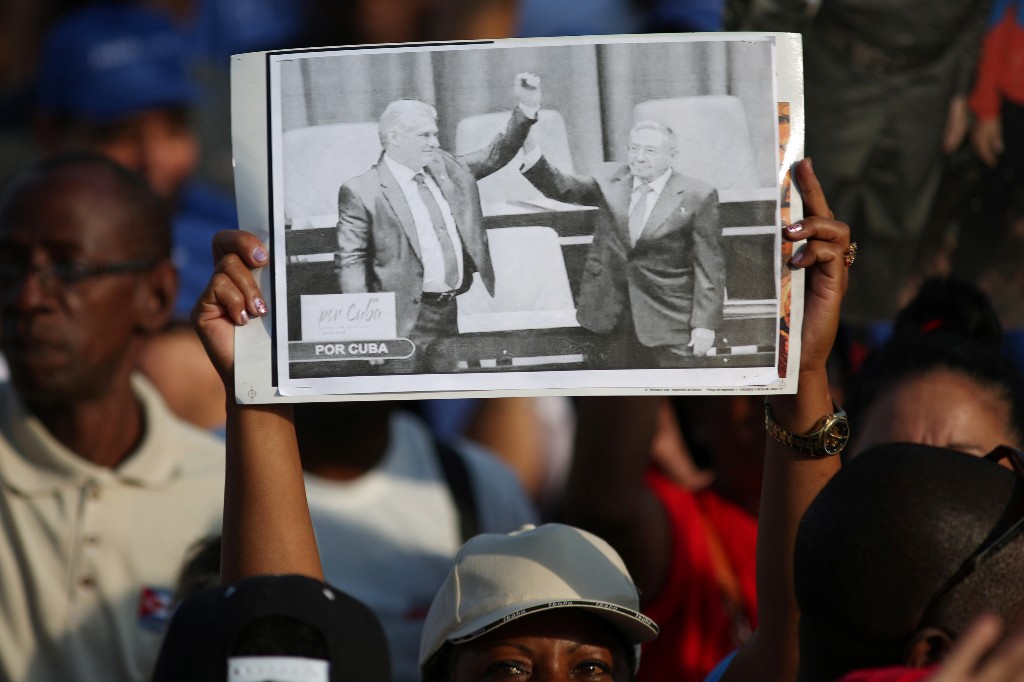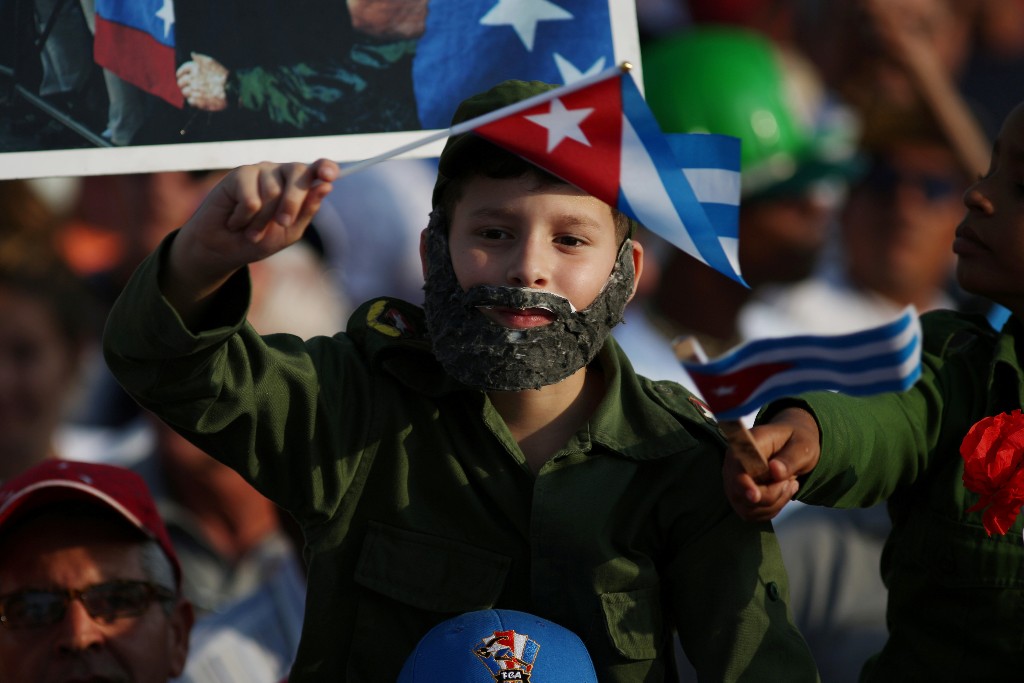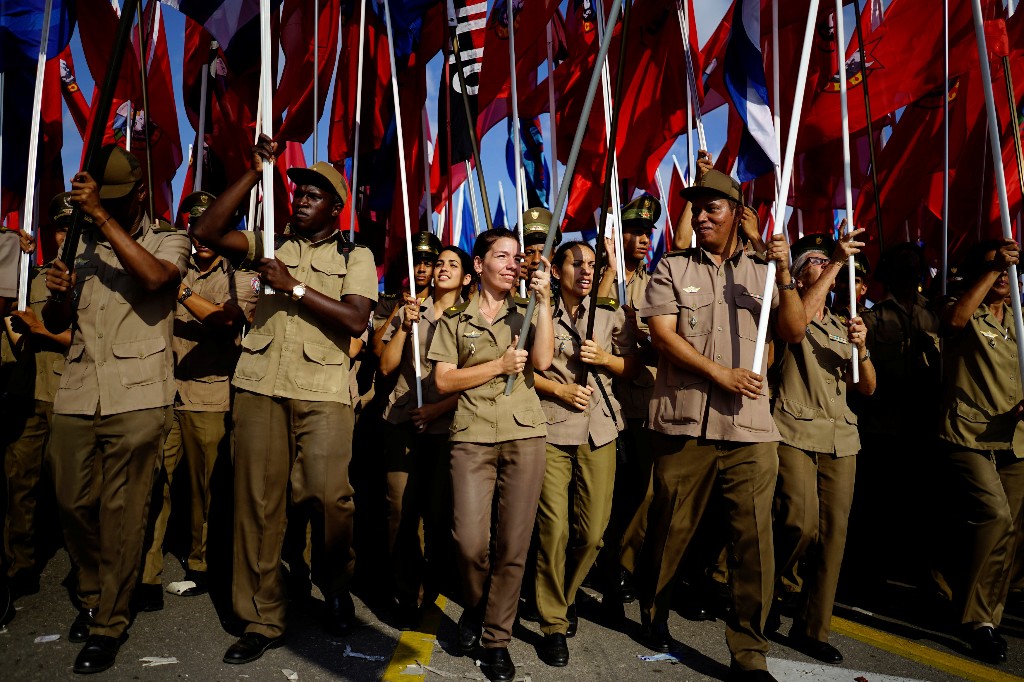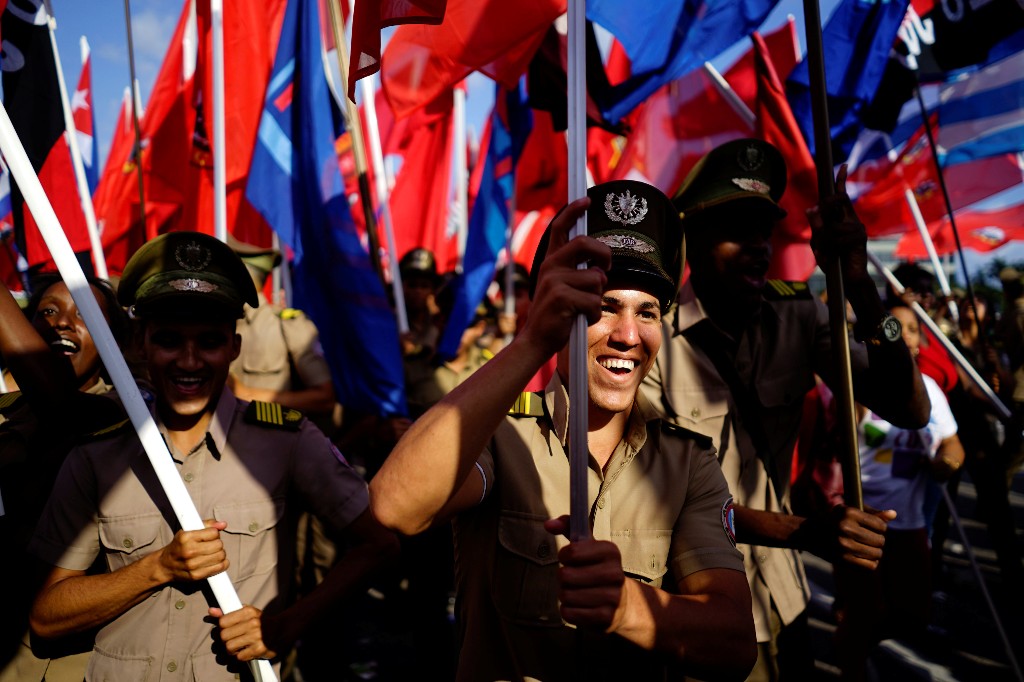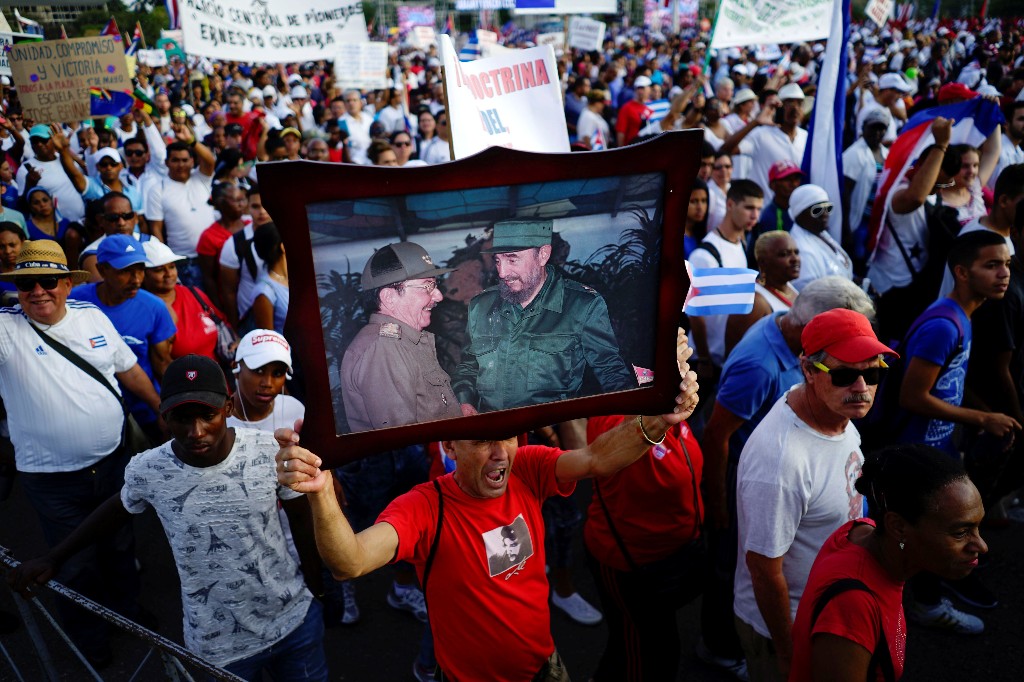 At Cuba's first major political rally since Raul Castro handed the presidency over to his protege Miguel Diaz-Canel, the two men stood side-by-side overseeing Havana's May Day march on Tuesday in a show of continuity and unity on the Communist-run island.
Cuba's government has been at pains to stress that the historic transition that took place on April 19 does not herald change to one of the world's last state-run economies and one-party systems, to the frustration of some and relief of others.
While Castro has retired from government, the 86-year-old remains head of the all-powerful Communist Party and speakers at the meticulously state-orchestrated rally referred to him before they did to Diaz-Canel.
Hundreds of thousands paraded at the break of day through Revolution Square to the tune of marching bands, waving Cuban flags and banners reading "United for our Socialism" and "Viva Fidel" in reference to Castro's late older brother, Fidel Castro.
Together, the Castro brothers led Cuba's 1959 revolution and ruled the island nation for six decades.
The rally was a show of support for the revolution, for Castro "and the continuity of his leadership in the state and government presided by comrade Diaz-Canel," Ulises Guilarte, of the Cuban Workers' Confederation, said in a speech.
Standing side-by-side on a platform under a memorial to independence hero Jose Marti, Castro's olive green military fatigues and cap contrasted with Diaz-Canel's casual white shirt and baseball cap. The 58-year-old is the first civilian Cuban leader since the revolution.
Feting workers, May Day is especially significant in Cuba, which calls itself a worker-governed society. Buses collect demonstrators before dawn for rallies in cities throughout the country and marchers are organized into blocs of neighbors, workers and students.
In Havana, Guilarte denounced the "aggressive" behavior of Cuba's old foe the United States and the "unjust, unequal and exclusive" economic order of the world.
He also affirmed Cuban workers' support for the leftist, embattled governments of Venezuela and Nicaragua, and for imprisoned former Brazilian President Luiz Inacio Lula da Silva
The turnout was also a show of workers' support for the "update of the economic and social model," Guilarte said, referring to Communist Party's plan for market reforms to modernize the Soviet-style centrally-planned economy.
Diaz-Canel has vowed to continue that plan, launched by Raul Castro, but it is far from complete and looks to face resistance in the party and bureaucracy due to fears of a loss of state control and equality.
Some Cubans said they went to the May Day rally to demonstrate support for the new president at a time of renewed U.S.-Cuban tensions under U.S. President Donald Trump.
Others said they did not feel motivated to celebrate Labor Day in Cuba, given low wages and rising prices. The average state salary is just $30 per month.
"It's the same as every year," said Lucia, a 45-year-old schoolteacher who declined to give her full name for fear of reprisals, "and we continue to do the same or sometimes worse."