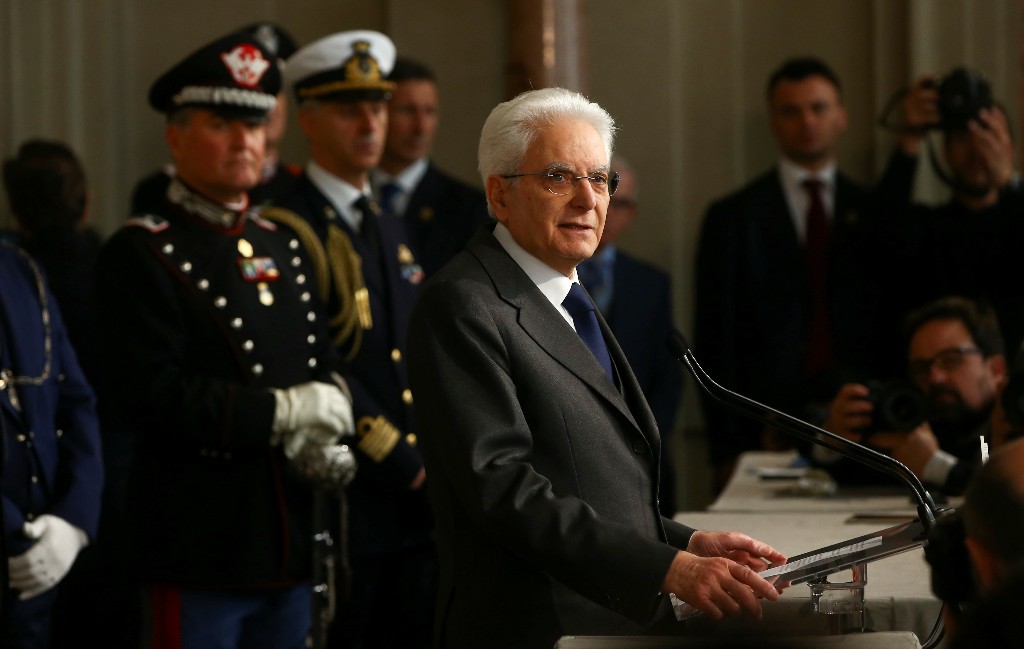 Italian President Sergio Mattarella has ruled out the possibility of early elections in June, preferring instead to have a new government in place to pass the 2019 budget, a presidential palace source said on Wednesday.
On Monday, the leader of the anti-establishment 5-Star Movement called for fresh elections next month, saying efforts to form a coalition government after the March inconclusive vote had failed.
Italian politics have been in limbo since an inconclusive vote on March 4, which saw a center-right alliance led by the anti-immigrant League win the most seats and the 5-Star emerge as the biggest single party. The center-left Democratic Party (PD) came a distant third.
So far, four rounds of consultations, two by the president and two by parliamentary leaders, have failed to gather consensus for a new government.
The budget must be presented to parliament in October and passed by the end of the year.