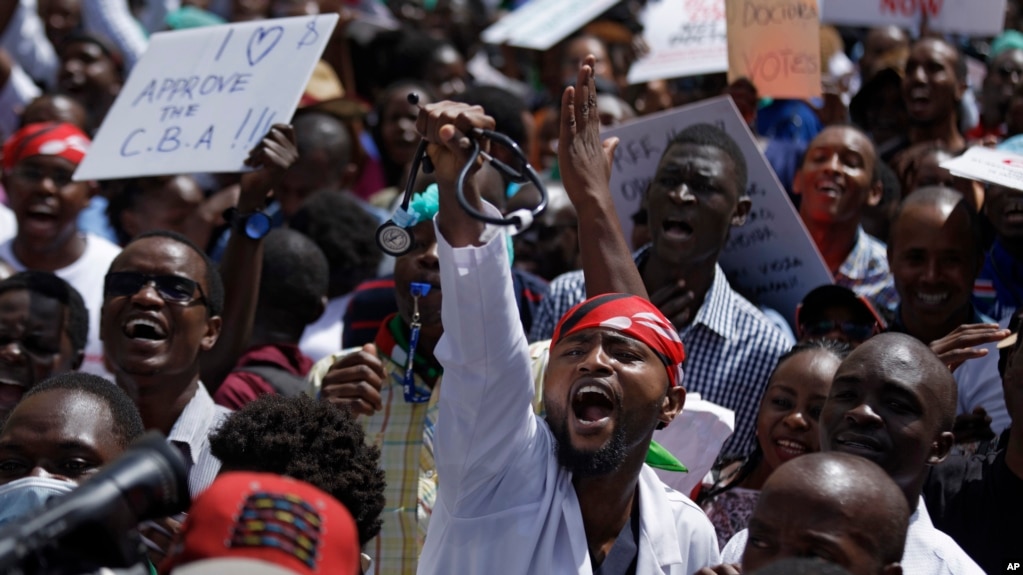 Kenya's government is pushing ahead with a plan to hire 100 Cuban doctors despite opposition from a doctors' union that says the money could be used to employ local physicians instead.
President Uhuru Kenyatta agreed the deal last year and the plan was accelerated after his state visit to Cuba in March.
But Ouma Oluga, secretary general of Kenya Medical Practitioners, Pharmacists and Dentists Union (KMPDU), told Reuters the decision is unethical because there are enough doctors locally.
"There are 2,000 Kenyan doctors that require employment and 170 specialists … have not been deployed by the Ministry of health," he said. "We do not understand why a government would be creating employment for another country and not their own."
The dispute reflects an attempt by the government to resolve the problem of inadequate healthcare provision that many medical professionals say has been left to fester by successive administrations.
Kenya's doctor-to-patient ratio is one to 16,000, according to official data, far below a recommendation of the U.N. World Health Organization of one to 1,000.
The government says doctors in far-flung hospitals lack specialized skills, forcing patients to pay to travel to the capital Nairobi or abroad for treatment.
Doctors say they are underpaid and lack equipment. In March, four members of staff at Kenya's largest referral hospital were suspended for starting brain surgery on the wrong patient.
Last year the government granted doctors a pay rise promised in 2013 after a three-month strike. Oluga said KMPDU will not interfere with the government plan of importing doctors.
"If the Kenyan government wants to bring Cuban doctors, that's up to them," he said.
The doctors are expected to arrive in June and each county should get at least two. They will work in a country where medical provision is split between central government and 47 county governments.