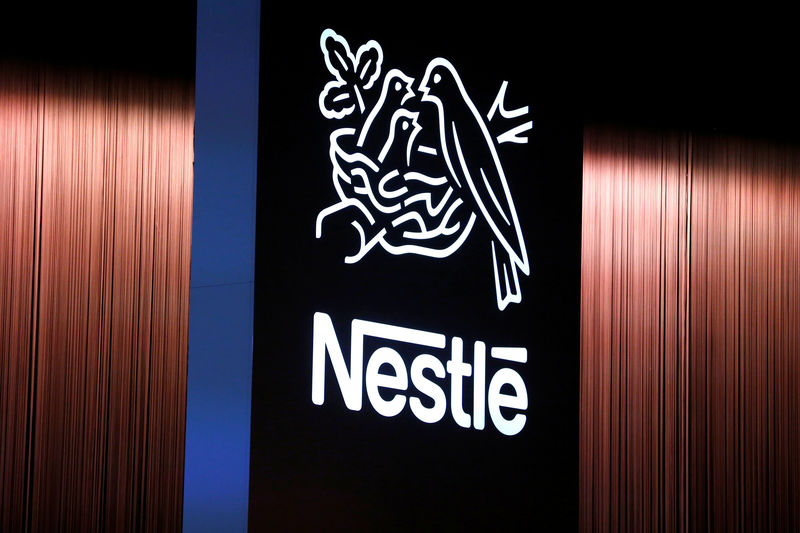 Swiss food group Nestle (NESN.S) has clinched an agreement with European retailers to settle a months-long pricing row and get its products back on sale, the world's biggest packaged food maker said on Wednesday.
"We are pleased that a balanced agreement has been reached and that Nestle products will soon be back on the shelves of the six members of the European retail alliance AgeCore," a company spokesman said, confirming a report by Germany's Lebensmittelzeitung.
Nestle, whose brands include KitKat chocolates and Thomy sauces, has for months faced off with AgeCore, a Geneva-based group representing six European retailers.
The group, which included Germany's Edeka and Switzerland's Coop, had boycotted Nestle products as they sought better supply terms.
An Edeka spokesman confirmed the settlement but said details of the accord were confidential. "We are switching back to normal operations with Nestle," he added.
Edeka, Germany's largest supermarket group, had last month recommended its stores expand the boycott of some Nestle products, escalating the pricing row that broke out in September.
Switzerland's Coop had also broadened its boycott, banishing more Nestle products from its stores.
Coop said on Wednesday it would pass on results of the negotiated deal to customers as it puts Nestle products back on sale in the days ahead.
Coop would launch a two-week sale from mid-May offering up to 30 percent discounts on more than 500 Nestle products such as Nescafe instant coffee, Smarties sweets and Moevenpick ice-cream.
Another such Nestle brands promotion was planned for the months ahead, it said.
 The dispute was the latest outward sign of tension between European retailers and suppliers at a time of changing consumer tastes and new online competition.
Nestle, under the leadership of new Chief Executive Mark Schneider, last year posted its weakest annual sales growth in at least two decades, which has prompted shareholder pressure to boost revenue and profit margins.
Its first-quarter sales growth was driven almost entirely by volume, illustrating how hard it is for consumer products makers to raise prices in a competitive retail environment.
Nestle shares were down 1.2 percent by midday, while the Stoxx European retail sector index .SX3P was down 0.4 percent.