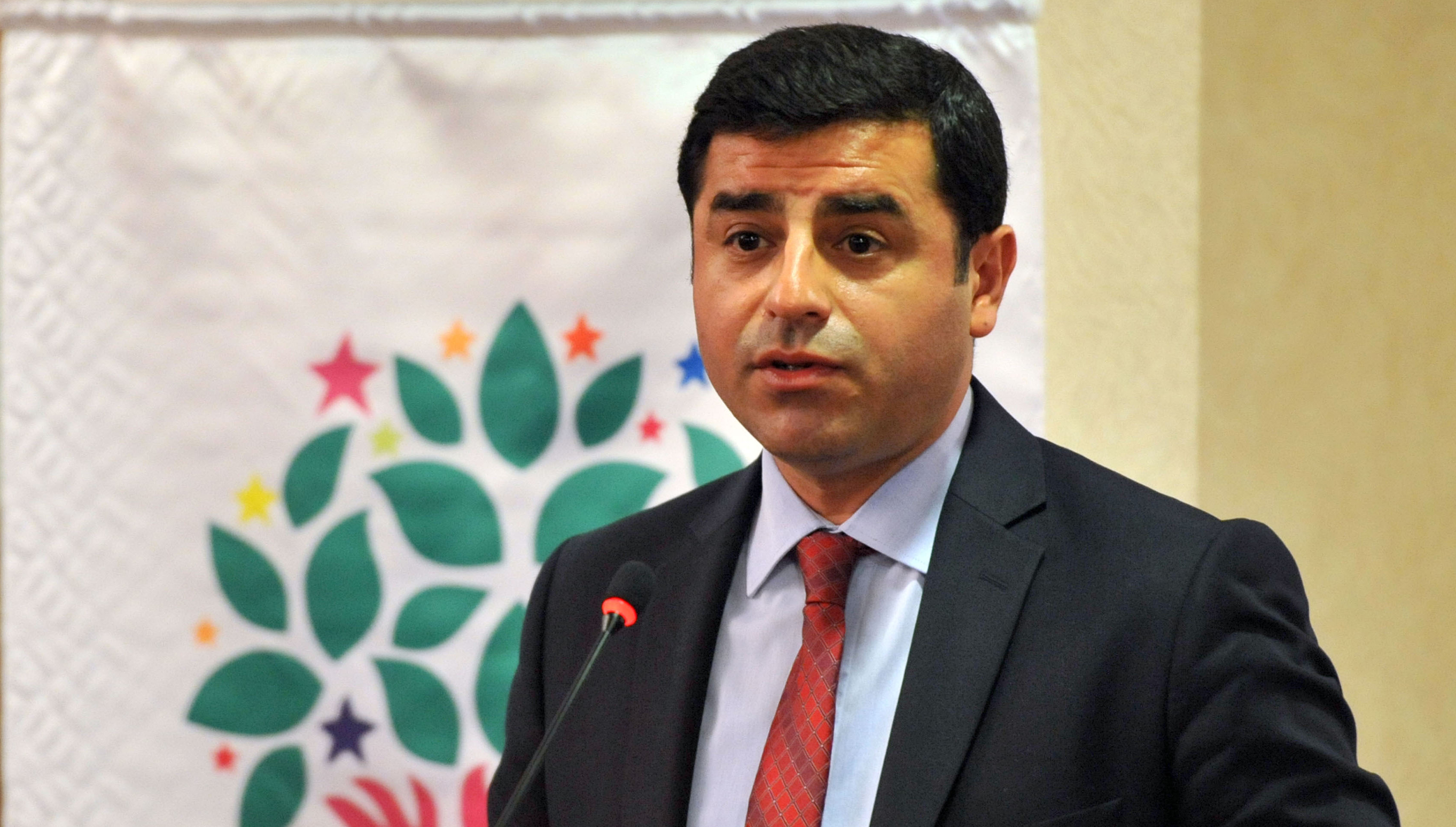 Turkey's pro-Kurdish opposition on Friday nominated its jailed former head as its candidate in the June presidential election, streaming the announcement live on social media while mainstream broadcasters ignored it.
The Peoples' Democratic Party (HDP), Turkey's second-largest opposition party, nominated Selahattin Demirtas, who has been in jail for some 17 months on security charges and faces up to 142 years in prison if convicted.
A former human rights lawyer, Demirtas is one of Turkey's best-known politicians, winning votes beyond his core Kurdish constituency in 2015 elections. Prosecutors charge that he and hundreds of other detained HDP members are tied to the militant Kurdistan Workers Party (PKK). The HDP denies the charge.
"The HDP's candidate is our Istanbul lawmaker, Selahattin Demirtas, who is being kept hostage," current party co-leader Pervin Buldan said in a broadcast that was streamed live on the internet.
"Selahattin Demirtas cannot carry out work … or have the chance to meet with voters. This is why we demand that Mr Demirtas regains his freedom immediately," she said.
Turkish media is saturated with coverage of President Tayyip Erdogan and his ministers – the president routinely speaks two or three times a day and the speeches are carried live by major broadcasters. Opposition parties get far less coverage, and pro-Kurdish HDP almost none.
Meanwhile, more than 120 journalists have been detained and more than 180 media outlets have been closed since a state of emergency was introduced after a failed coup in 2016, rights group Amnesty International has said.
Turks will go to the polls for parliamentary and presidential elections called by Erdogan for June 24, more than a year earlier than scheduled.
The party released a letter from Demirtas, in which he called on supporters to help him during the campaign.
"As you may imagine, my hands are significantly tied here," he wrote. "Now, you, the youth, the women, are my hands, arms, voice and breath."
Turkish law bars anyone convicted of terrorism charges from running in elections, but a lawyer for Demirtas told Reuters on Wednesday that he faced no legal obstacles to his candidacy, despite the ongoing legal cases against him.
The HDP commands only about 10 to 12 percent support, but Demirtas is still likely to draw significant backing in a first- round presidential vote against Erdogan and other candidates, while also boosting the prospects of his party entering parliament.
Earlier on Friday, the main opposition Republican People's Party nominated Muharrem Ince, one of its most prominent and combative lawmakers, for the presidency.