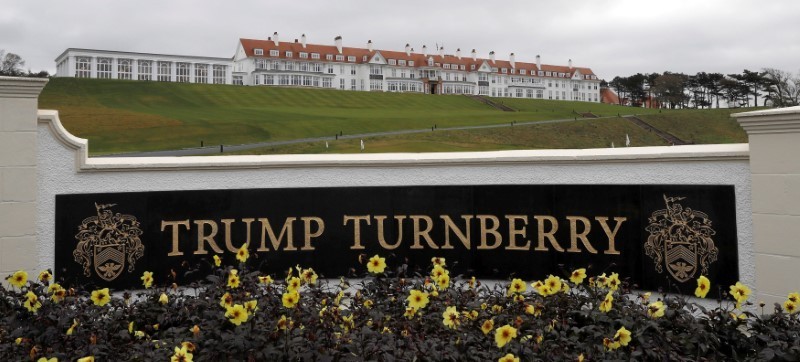 Scots have reacted with disbelief at news that Irn Bru, a luminous orange soft drink more popular in Scotland than Coca Cola, has been banned from Donald Trump's luxury golf resort because it stains the carpets.
The Irn Bru ban at Trump Turnberry, a sprawling estate on the west coast of Scotland with dramatic sea views, was confirmed to local newspaper the Ayrshire Post by the resort's general manager Ralph Porciani.
"We can't have it staining when to replace the ballroom carpet would be 500,000 pounds ($678,800) alone," Porciani was quoted as saying.
"We have villas here with Irn Bru stains in the carpets which I can't let," he said.
Underlining the seriousness of the issue, The Scotsman, a venerable national newspaper, ran an editorial column entitled "An unfortunate stain on Trump's reputation".
"The resort may have ballroom carpets to protect but surely the stain on Trump's reputation from this ill-considered decision is much, much worse," the newspaper wrote.
No one at Trump Turnberry was immediately available to comment.
Social media users vented their discontent over the controversial policy.
"This is effectively a declaration of war on Scotland," wrote lawyer and rugby enthusiast Tim O'Connor on Twitter, echoing other tweets in a similar vein.
Others reacted by mocking Trump, likening Irn Bru's orange tinge to the U.S. president's facial skin tone.
"Only one luminous orange object is allowed at Turnberry," wrote a Twitter user calling themselves I was saying boo-urns, above a picture of Trump speaking at the resort.