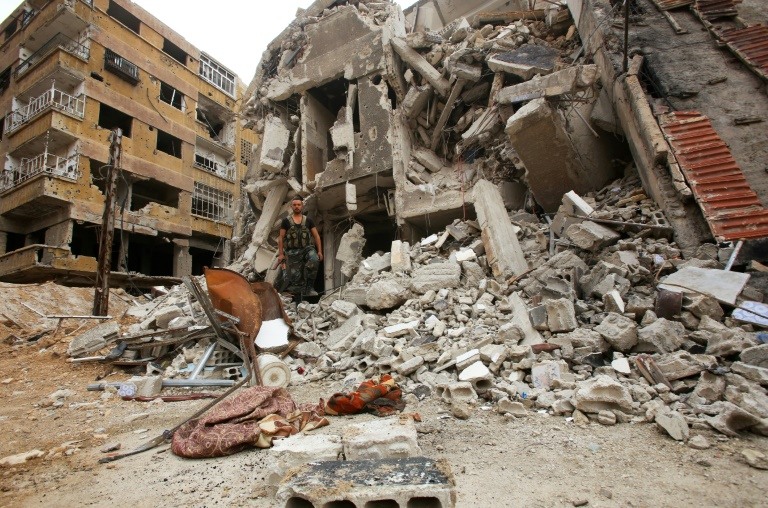 A temporary humanitarian ceasefire is in place to allow women, children and the elderly to evacuate the Islamic State-held area of al-Hajar al-Aswad in south Damascus, Syrian state media said on Monday citing a military source.
The Syrian army and its allies have been battling for weeks to recapture the tiny Islamic State enclave, the last area outside government control in or around the capital.
On Sunday, state media denied a war monitor's report that fighters had begun withdrawing from the area toward Islamic State territory in eastern Syria under a surrender deal.
The temporary ceasefire came into effect on Sunday night and will end at 12 p.m. (0900 GMT) and the army offensive will start again immediately, state media cited the military source as saying.
The war monitor, the Britain-based Syrian Observatory for Human Rights, reported early on Monday that buses had already started leaving south Damascus for the Islamic State areas in eastern Syria.
The ultra-hardline jihadist group now controls only the tiny pocket in south Damascus and two besieged desert areas in eastern Syria, while another insurgent group that has pledged loyalty to it holds a small enclave in the southwest.
Pro-Syrian government forces have staged an intensive operation to recover Islamic State's south Damascus pocket in al-Hajar al-Aswad and the adjacent Yarmouk Palestinian refugee camp since driving rebels from eastern Ghouta in April.