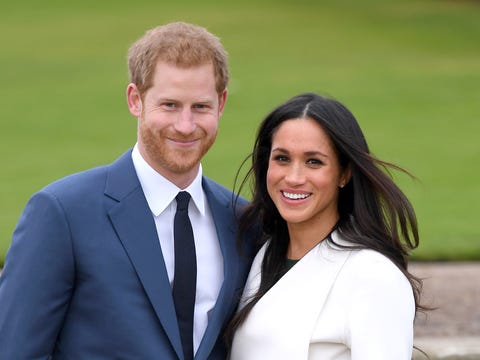 Their namesakes may be getting all the media attention but Harry and Megan are looking forward to their wedding this month with every bit as much excitement.
Harry Hindley, that is, and Megan Morley, who both teach performing arts to children in Nottingham and tie the knot in London after a hasty eight weeks of planning.
"The other Meghan is perfect for the other Harry and I am perfect for this Harry," said Megan.
"I think every wedding – royal or not – is a special day and everybody is sharing the day with the people they love around them so yeah amazing, I'm really excited."
Britain's Prince Harry and U.S. actress Meghan Markle will be marrying at St. George's Chapel in Windsor on May 19.
Their namesakes will exchange vows this Friday a few miles to the east in London and lead the dancing at a reception in a plush hotel in Park Lane.
The couple met at college and later started running their own musical theater courses in the central English city of Nottingham – the first place Prince Harry took his fiancee on an official engagement when they embarked on a pre-wedding tour of Britain.
"Well, I have never been the army, I have never stripped off, but I have been in a show called 'The King and I' if that is some sort of link," grinned Harry.
Prince Harry, who served two tours with the army in Afghanistan, was famously snapped naked in a Las Vegas hotel in 2012.
For the other Megan, her Harry's first attraction was his voice. "I just really fell in love with his singing voice," she said. "I am really into the royals, really love the royal family and I am very excited to see their wedding."